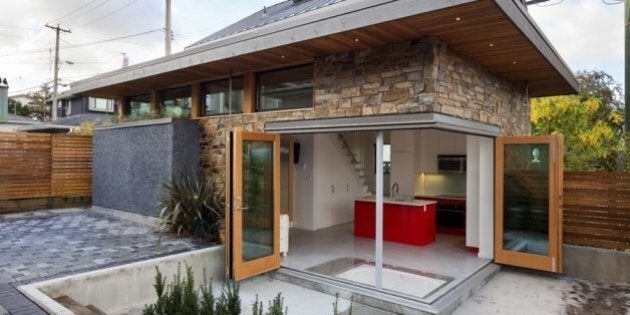 With housing prices continually rising and available land only decreasing, a solution to accommodate more people into the rapidly growing Metro Vancouver area is a necessity.
The City of Vancouver has seen a steady increase in permits issued for laneway houses, with 348 issued just last year alone. So are these homes the solution to accommodating more people in our growing region, and are they something that other municipalities should adopt?
Canada's Overvalued Housing Market
According to Fitch Ratings, the price of Canadian homes rose 4.5 per cent in a housing market that is already overvalued by 20 per cent. Though Canada's housing market is among the highest in the world, the country still comes in below the U.K., Australia and other major markets. However, economists project the rates will continue to increase.
While the high-priced housing market may deter people from seeking employment in Vancouver, some seem to think the "overvalued" housing market is a plus and signifies the cities appeal. Vancouver remains attractive to foreign investors, bringing in billions of dollars of foreign-investment venture capital. But what about its residents who are struggling to find affordable rent?
The EcoDensity Laneway Housing Program
In 2008, The EcoDensity Laneway Housing Program began as an environmental initiative by former Vancouver mayor Sam Sullivan. Laneway homes are small homes (as small as 500 ft.) built in the back of existing lots or converted garages for rental or family occupancy. Laneway housing is the city's solution to reducing carbon emissions and increasing accessible rental housing.
The price for detached housing is the equivalent of 80 per cent of the median income, reports the Royal Bank of Canada. As the demand for affordable housing continues to grow, should the City of Vancouver support the construction of more laneway homes?
BLOG CONTINUES BELOW SLIDESHOW: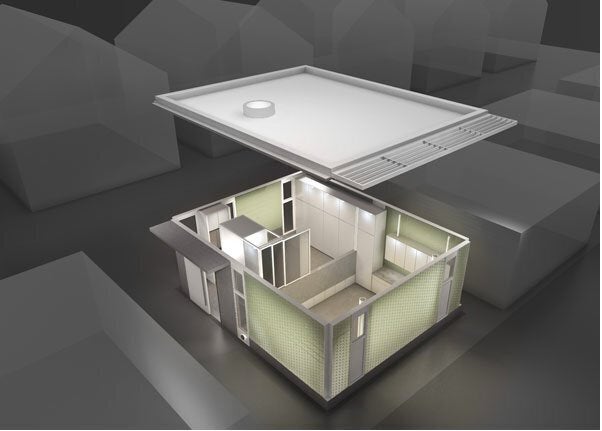 Glass Laneway Houses Coming To Vancouver
Laneway Building Restrictions
Currently, the City of Vancouver allows laneway homes on lots in all RS single-family zones, but even in approved areas, there are lots of building restrictions. For example, eligible properties are those at least 32.15 ft. wide, with access to an open lane, a three ft. wide fire path from the laneway home, and a yard that allows adequate separation between the main home and the laneway home.
Utility companies require their own set of requirements and there may be limitations to the services that are offered to laneway home residents. Building a laneway home requires in-depth research, time, and planning. For those who choose to build a laneway home independently, there are a host of fees, paperwork, and applications that must be rendered.
How Affordable Are Laneway Homes?
For homeowners, the option to build a laneway home to increase their property value and create a rental income remains popular. Costing an estimated $220,000 to $260,000 to build, many homeowners finance construction through their bank or a laneway home financing program. Some homeowners forgo the benefits of a supplemental income, extending the dwelling to relatives who could otherwise not afford to reside in Vancouver.
But does this tackle the issue of housing affordability? More and more students are looking towards more inexpensive areas -- East Vancouver, Burnaby, and further away from Vancouver's geographical core -- because rent is expensive. Young, working families would be able to afford them, but would the average university student be able to afford $1,000 to $3,000 per month in rent?
The Future of Laneway Homes in Vancouver
In the City of Vancouver's attempt to become affordable and sustainable, The EcoDensity Laneway Housing Program will likely continue to gain support. Vancouver's Greenest City 2020 Initiatives include even more strategies to reduce its carbon footprint and reduce waste. Besides building costs, other challenges facing would-be laneway homeowners are zoning by-laws, land restrictions, and confusing tax implications. Currently the rezoning efforts are directed at large businesses, but could eventually lead to residential zoning changes.
So my question to you is: Should the City of Vancouver encourage more laneway homes? Are laneway homes a viable, affordable housing solution? And should other cities adopt this? Tell me what you think in the comments below.
Popular in the Community