If you thought Vancouver's real estate prices were scary, wait till you see its empty mansions.
Filmmaker Corbie Fieldwalker's project takes viewers into deserted mansions in the city's Point Grey neighbourhood. His videos, filmed with a DSLR camera and a drone, show several properties in all their decrepit glory.
Destroyed windows, unkempt lawns and haunted interiors make them ideal (and ridiculously expensive) locations for a horror film.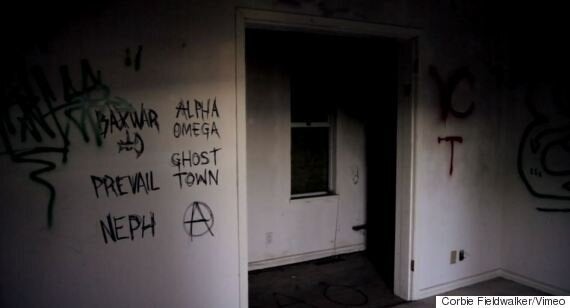 Who wouldn't want to live here? (Corbie Fieldwalker/Vimeo)
Fieldwalker started the project last summer when he came across one of the properties while out with a friend, according to The Vancouver Sun.
"These properties are quarantined behind tall fences, not suitable for human or other animals to inhabit," he told The Huffington Post B.C. "The cost of restoration and disposal increases, while the neighbours and local community are negatively impacted both financially and emotionally."
The project has covered multiple properties, each exhibiting its own unique urban decay. Fieldwalker told CBC News that some of the homes have shown signs of recent inhabitants.
"You can tell that there's been people living in them, and whether they're drug addicts, or homeless people, or whoever, they're finding a use for that space," he said.
"I've discovered installation art, graffiti and notes, and have actually connected with some of the other artists working in those areas," he told HuffPost.
Although he knows he's trespassing, Fieldwalker told The Province that he's "had no friction so far."
"Leaving homes empty damages the city's economic vitality and makes it nearly impossible for young families to consider living in large swathes of the city," the site's co-founder told HuffPost B.C. at the time.
"Our concern is that people should be living in these homes," James Macdonald, a contributor to the blog, told The National Post.
"If you let enough homes be empty, then you kill a community or what makes a city livable."

With files from Rhianna Schmunk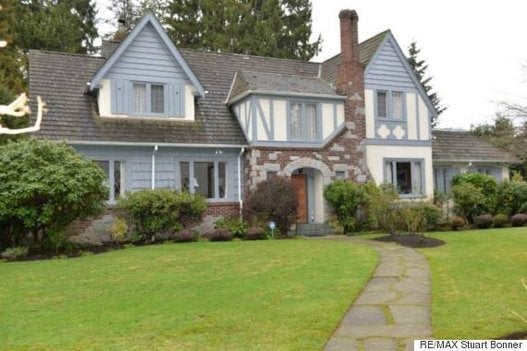 Craziest Vancouver Real Estate Stories Of 2015