Sky-high rents in Vancouver are nothing new, but $1,700 a month for a 400 sq.-ft micro-suite seemed one step too far for many on social media.
Georgia Straight reporter Travis Lupick grabbed this screenshot last week of an ad for a bachelor apartment at 609 Heatley Avenue in the city's Strathcona neighbourhood. The listing later disappeared from Craigslist.
While some on Twitter pointed out that the property actually isn't very far from downtown Vancouver, the listing still became a source of ridicule and anger.
And to two former tenants, it means one less place for working-class people to live.
Erin Templeton was kicked out of 609 Heatley in 2014 when it and the building next door, 619, were sold. At that point, it was a drab, grey building where she paid $975 a month for a 1,000 sq.-ft. apartment.
The 42-year-old was given several months notice to vacate, she told HuffPost Canada, but in order to get her first and last months' rent, she was told she had to stay until the very end. As a self-employed shop owner, that wasn't an option.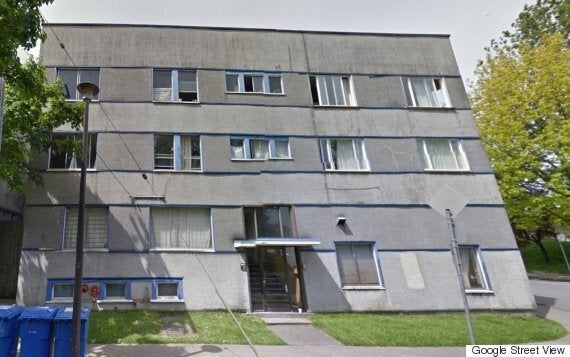 "We weren't faulting the landlord for selling," she told HuffPost, saying he had mobility problems.
Both Templeton and another former tenant, artist Brian Boulton, say they mourn the sense of community that the historical, "funky" building had created.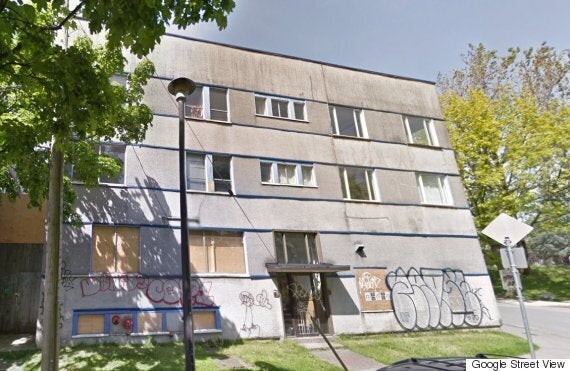 "It was a good place to ground yourself. I can't see that now, paying $1,700 a month for half the space that I used to have," Boulton, 61, told HuffPost.
And both of them have struggled to afford their rental homes since they were renovicted, with Boulton eventually giving up. Now he lives in a vintage Airstream trailer on a farm in the Fraser Valley.
"It's been so stressful to have to move so many times in the last few years after living in one spot for 14 years," Boulton said. "I am one of the people who has basically been forced out by high rents."
"The province and the city has abandoned the working class and this is ridiculous."

— Erin Templeton
The M1 Group is marketing "The Acadia," which may still be under construction.
The only online images are virtual, and the suite advertised on Craigslist wasn't available until August.
Micro-lofts, one-bedroom and two-bedroom apartments are available for rent, according to the website.
The building is across the street from a school, has a gym, bike storage and a rooftop patio, according to the Craigslist listing. Suites also apparently have ensuite laundry. But there is no visible parking.
The M1 Group also touts the neighbourhood's uniqueness and the creative people who inhabit it.
But Templeton said she doesn't think that 609 Heatley's new owners are looking for people like her.
One Twitter user pointed out the irony of the advertising.
The M1 Group did not respond to multiple requests for comment.
"I understand with the way that Vancouver is going, why someone saw it as an opportunity," said Templeton.
"But I also feel like the province and the city has abandoned the working class and this is ridiculous."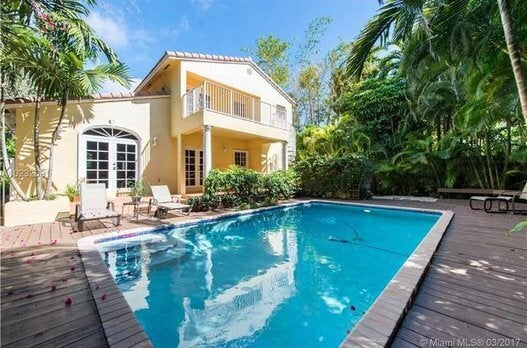 What Toronto's Average House Price Will Buy You (April 2017)
CORRECTION: A previous version of this story stated that the apartment listing appeared on Kijiji, when it actually appeared on Craigslist. This version has been corrected.