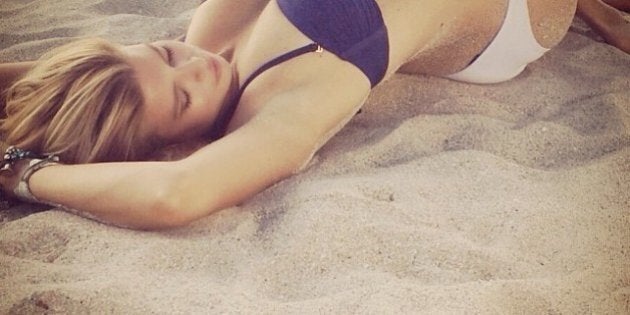 I recently signed with Wilhelmina Models down in Los Angeles and have been spending a lot of time on projects in the city of angels. I would like to say soaking up the sunshine and sipping sangria while sitting on patios trying to spot celebs, but I have mainly been inside studios for long days and travelling from airport to airport.
I haven't blogged for a little bit because I have been crazy, crazy busy! I have also struggled with sounding like I am gloating (when writing about the jobs I have worked on and neat things I get to do) and sounding negative (when writing about the things people don't realize about this industry). I have found it hard to find a middle ground and as usual am probably overthinking things!
I am in Miami right now for Mercedes-Benz Fashion Week. All the swimwear designers from around the world come here to showcase their latest collections. It's my first time here and I am super excited!! Feels like the real deal!
I arrived last night after two long flights, as I flew in from Vancouver. I walked off the plane with my hair in a bun, glasses on, and clothes that could probably double as PJs, so thankfully didn't run into anyone at the airport because I didn't look very "model" like.. no selfies last night!
I took a cab ride to the hotel and checked in only to realize my computer was dead, my charger back in Vancouver, and WiFi not working at the hotel. On top of all that I forgot my wedges for castings and left my other heels at home. Can you say unorganized?
I then rushed to Walgreens to look for self-tanner as I realized how white I am compared to the girls walking runway last year in the shows. I rolled the dice and bought L'Oreal self-tanner and thankfully didn't go orange! (At least not yet!!)
Went to bed. I didn't get the best sleep as somehow at my age I am still scared of my own shadow.. working on that one! I had castings today after running around looking for shoes to make me taller than all the other girls, except when you get to castings you realize some of the other girls found even higher wedges. Crazy how many inches you can get on a heel now!
After I wrote my name down and took a number I waited and waited and waited. Over 250 girls went to this casting! Girls from age 16 to 30, from height 5'7" to 6'2", and from all different backgrounds. No special treatment here.
The one thing I have found is that most female models I have met are extremely nice. We are all in the same boat, travelling lots without our friends and family and on crazy diets and fitness regimes to maintain our bodies. We bond over eating celery together. (Kidding, more like salad with yummy grilled chicken and nuts on top.)
The funny thing about today's cattle call casting was that the girls were all hanging out in the lobby of the Mondrian Hotel in bikinis. The girls were checking each other out, as well as guests and staff practically walking into walls with all these beautiful women half naked in the lobby. It was so random but so funny to observe and be part of! A teenage boy's dream!
Okay so I did my walk, chin up, shoulders back, and confidence, you have to own it! The girl running the casting then says "NEXT," OK didn't get that one. Maybe they didn't like my butt? Or my smile? Or maybe I did something funny with my hips? Who knows! Spent another bit of the day running around searching for a showstopper outfit for a party later that night and then had some yummy sushi solo. Low-sodium soy sauce, of course!
Now it's nighttime and tonight is my night to get beauty sleep as I have a feeling the rest of the weekend will be filled with lots of coffee, little sleep, and the occasional glass of champagne.
Before coming here Lizbell Agency (my amazing mother agency in Vancouver) booked me on a TV show called "Rush" where I spent many takes playing dead and then choking on a piece of gum dressed as a sexy nurse; before that I was dancing on a boat for Aaron Pritchett's new music video "Boat On The Water," and before that I was in New York filming a new Skechers campaign.
Somehow this wave keeps going and I find myself dazed and amazed at what I am calling work. I can only hope these great opportunities continue to present themselves!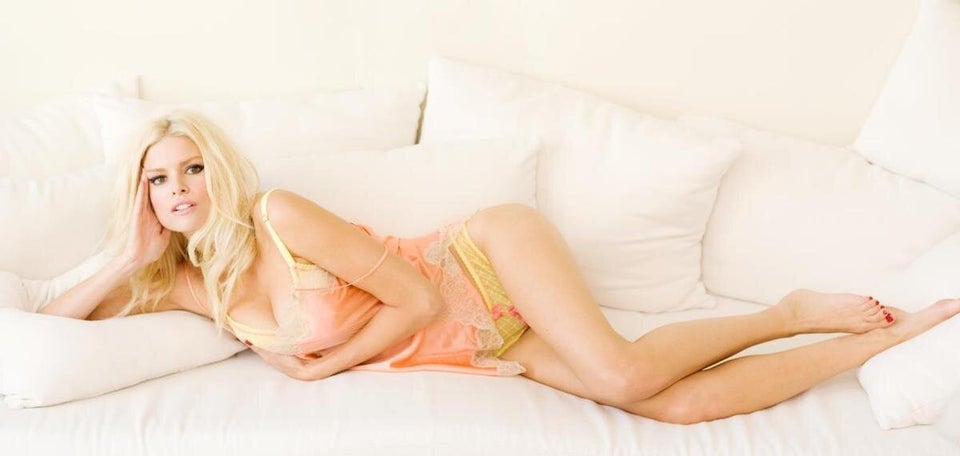 Ashley Diana Morris
Popular in the Community