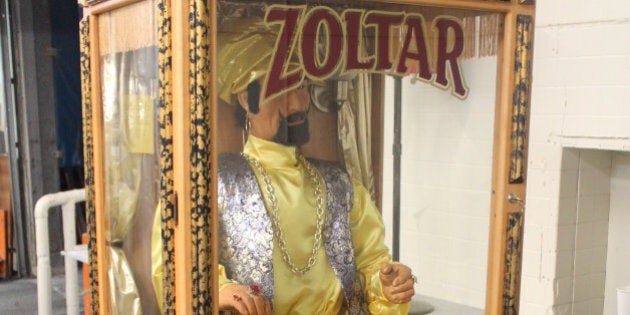 How would you like to strum on a guitar signed by the Blues Brothers, or hang an original artwork by John Lennon on your wall? This could be your reality — if you're willing to pay for it.
Among items up for bid is a vintage Coca-Cola bottle vending machine, original artwork drawn and signed by Michael Jackson, signed serigraphs by Andy Warhol, the rickshaw used by Elvis Presley in "It Happened at the World's Fair," and, perhaps our personal favourite, an authentic speaking Zoltar fortune teller ("I wish I were big," anyone?).
Blank worked as a broadcaster and as a crew member on TV and film sets. He collecting posters and other memorabilia from each set that he worked on, from as far back as 1985.