It may be snowy and gross out in Vancouver right now, but that hasn't stopped the masses (trusty umbrellas and all) from making their way downtown to pay homage to the city's Olympic Cauldron.
Lit to commemorate Team Canada's gold medal in men's ice hockey as well as the closing of the Sochi 2014 Games, the Cauldron originally wasn't going to be lit at all, until public outcry changed that.
The crowd shows that Vancouver's Olympic spirit is alive and well, even four years after the city hosted the Games.
Like this article? Follow our Facebook page

Or follow us on Twitter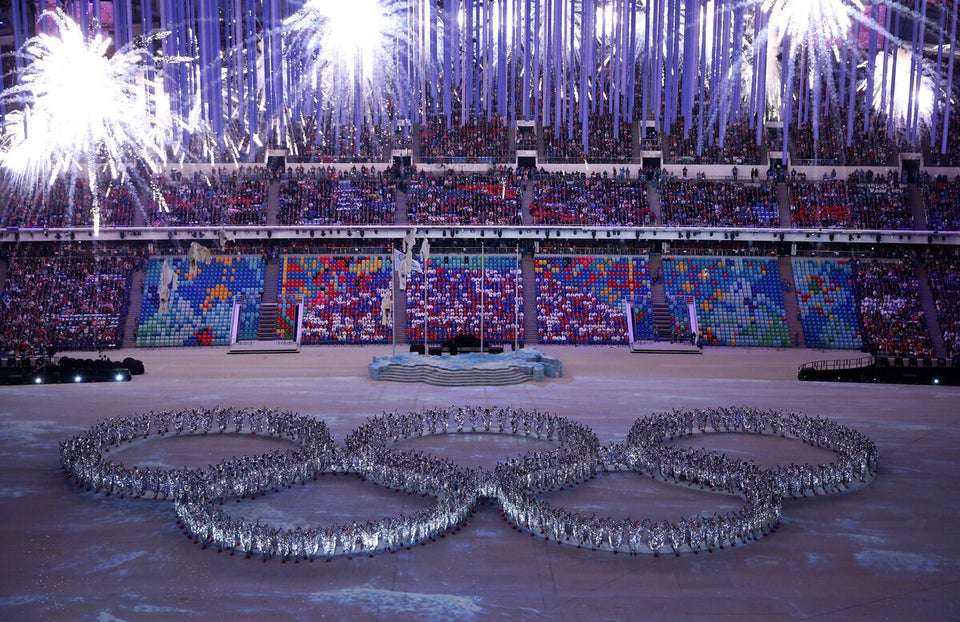 PHOTOS: Sochi Olympics Closing Ceremony