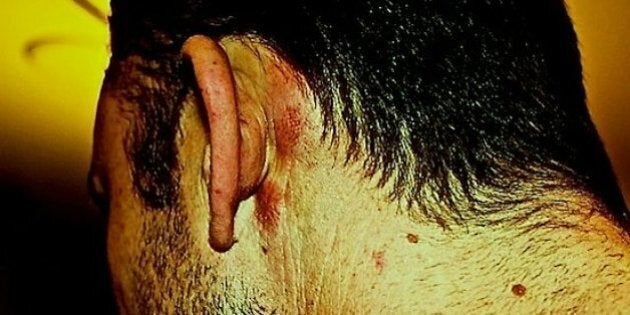 The editor of a Vancouver website claims he was beaten by Vancouver police during an unjustified arrest in his home, but the force says officers were responding to a report of a domestic dispute.
Andy Patton, who runs the Gastown Gazette, says he and his wife were sitting on their couch early on New Year's Day when three officers entered through the unlocked front door without explanation. After a short exchange, one of the policemen allegedly grabbed Patton by the throat and slammed his face onto the floor, claims Patton in a lengthy account posted on his site this week.
"Immediately, I fell into a state of shock, saw stars, and witnessed a large black boot approach. Pressed firmly against the floor, double teamed in a Dziekański hold, sandbagged and not resisting, I witnessed another black boot come close to my other ear. The foot pulled back, waited a moment in hesitation, and then stomped on my temple – hard. I blacked out."
Patton was taken to jail and released the next day. He has been charged with one count of wilfully resisting or obstructing a police officer, he told The Huffington Post B.C.
Vancouver police said that the only incident in the area at that time was someone calling to report a woman screaming and a banging noise from a suite in Gastown.
Officers were speaking to a woman in the suite when a man entered and tried to stop them from talking to her, Sgt. Randy Fincham told HuffPost B.C.
"He became physically confrontational with the police," said Fincham. "The officers on scene called for additional units to attend due to his aggressive demeanour and he was ultimately arrested for obstructing a police officer." A total of five officers responded in the end, he said.
Kim Patton, Andy's wife, disputes the police's version of events. After four friends left for the night, the Pattons were talking and watching TV, she said in an interview.
"Andy and I were on the couch and these officers just appeared in the passageway in our apt. They grabbed Andy and they took him away. They didn't say why they were here or anything like that," she said. "They never spoke to me."
He said he was diagnosed with a concussion. "I don't feel it's safe to go back to my home right now," he said. "I am staying at my parents' house at an undisclosed location."
The Gastown Gazette has been a supporter of small businesses in the gentrified area, and particularly vocal against protesters who say low-income people are being pushed out of the neighbourhood.
"We've received email threats and Facebook threats and published threats," said Patton. "There are a lot of powerful forces at work down here. There's a very big industry in taking care of people in the Downtown Eastside. There's also a lot of industry in policing the Downtown Eastside. I can only speculate."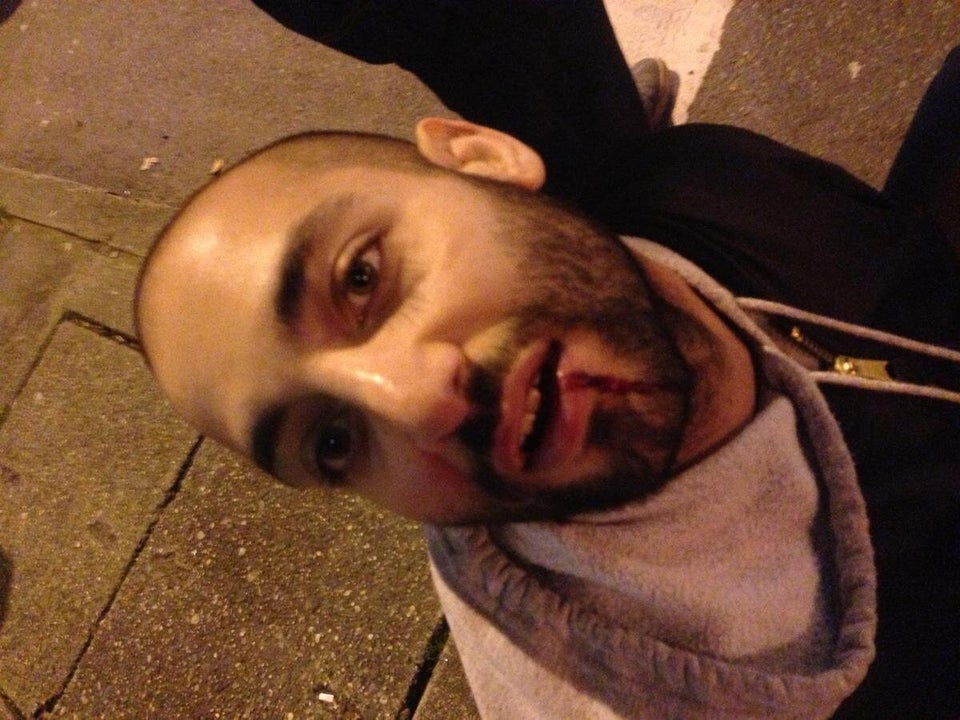 Andi Shae Akhavan Vancouver Police Arrest
Popular in the Community