UPDATE - Nov. 24, 2014: The B.C. Coroners Service says Phuong Na (Tony) Du, 51, was taken to Vancouver General Hospital after the incident but he died shortly after he arrived.
A distraught Vancouver man, who was acting erratically at a busy intersection, was fatally shot by police on Saturday night.
The 51-year-old man had been shouting and waving a two-by-four piece of lumber at the corner of East 41st Avenue and Knight Street, said police in a news release.
When officers arrived, the man confronted them and refused to follow their directions, said Const. Brian Montague.
"Officers deployed less-lethal bean bag rounds and in an attempt to disarm him and take him safely into custody, but eventually the man was shot," he said.
The man was rushed to hospital, but did not survive, said Montague.
No officers were injured. The Independent Investigations Office, a civilian-led agency that probes police-involved deaths and injury, has been called in.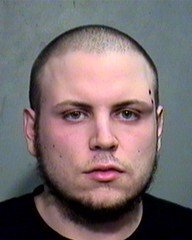 Vancouver's Most Wanted, October 2014