A powerful thunderstorm thrashed Metro Vancouver with rain and lightning on Thursday night, knocking out power to thousands of customers, delaying flights and lighting up social media with incredible photos.
The airport went back to regular operations after the lightning passed.
The storm mystified social media users from Vancouver to the Sunshine Coast, who posted incredible photos on Facebook, Twitter and Instagram as lightning and rainbows stretched across the sky.
Check out photos of Thursday night's storm that hit B.C.: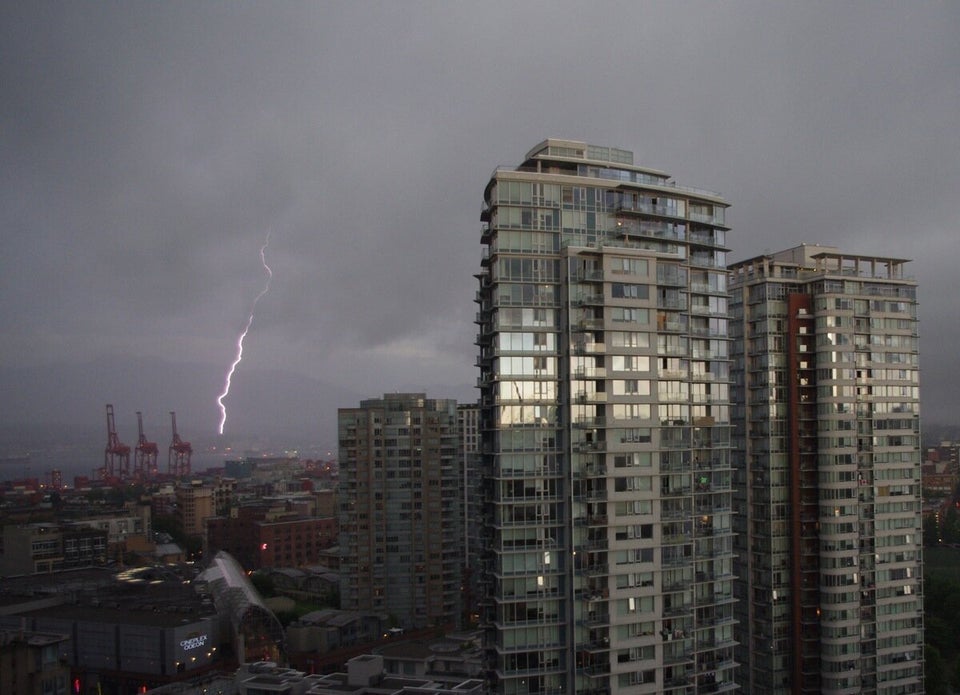 Vancouver Rain And Lightning Storm (Sept. 6, 2013)
Popular in the Community