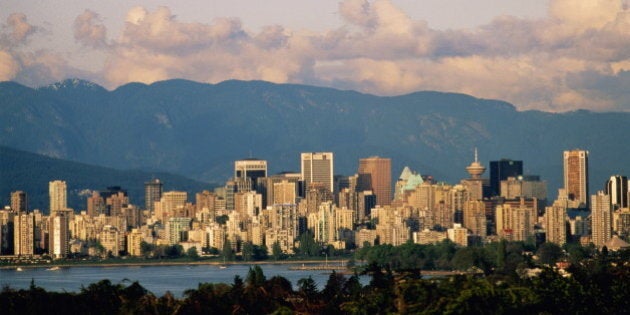 There's lots of talk these about how "terrible" it is that "the Chinese are driving up housing prices" in Canada, especially in British Columbia's Lower Mainland.
As usual, when people jump on a bandwagon or take hold of a hot button issue, some perspective is a good idea.
I came to Canada 23 years ago without much except my dreams and ambition. What I lacked in assets, I more than made up for in hope, drive, and tenacity. I was and am no different than the vast majority of immigrants -- Chinese or otherwise; we came here grateful for the opportunity to work hard for a better life.
I became a Canadian in 1993, and today, I am an employer and owner of several properties in the Vancouver area. In my work as an international realtor, I aggressively promote Canada and Vancouver as a destination for investing, living, and working. And today, I pride myself in trying to build bridges between East and West.
Chinese immigration to Canada didn't start in 1997 with the transfer of Hong Kong from Great Britain to China, or even in 2007 with China's booming economy. The first large-scale immigration of Chinese here began with the Fraser Canyon gold rush of 1858.
Since the collapse of the Soviet Union, previously closed economies have joined the community of trading nations. This has created a new-shared prosperity and a burgeoning middle class in developing countries. Nowhere has the positive and far reaching consequences of this new reality been more apparent than in China.
Canada's Dominic Barton, global managing director of McKinsey & Company, pegged China's middle class at 500 million people. By 2022, he estimates it should number over 630 million, more than the total populations of the United States and Europe -- combined. But for China, that astounding number still represents only 45 per cent of its population.
Armed with savings and disposable income, an increasing number of Chinese have entered the North American real estate market. Some families are looking for a safe-haven for their life savings. Others seek a place to retire. Canada has been a very attractive destination for oversees real estate buyers. The stability of the political and investment climate, relatively low prices, and the sheer beauty of the country has resulted in robust activity compared to other key markets.
People have flocked to British Columbia and the greater Vancouver region for over 30 years. Today, over 25 per cent of residents in Greater Vancouver speak Chinese as a first language.
Mainland Chinese, now cash rich, are actively searching for new places to deploy their capital. The South China Morning Post reported that Hong Kong's overseas property transactions jumping nearly 50 per cent in May 2013 from a year earlier -- of which Mainland Chinese made up a fifth of sales.
As Winson Ching, director of Midland Realty International Ltd. in Hong Kong, told me this week: "We help North American developers market their products to Chinese buyers, and the Vancouver region will remain a highly attractive destination for our clients."
Capital flows -- always -- where the risk is low and the returns are high. The fact that Canada is considered a safe haven and preferred destination for money and people is a good and valuable thing, not a bad and negative one.
Emerging economies will continue to grow for the foreseeable future, fuelled by a new educated and sophisticated new middle class. This newly prosperous class will aggressively seek out investments in North American real estate, in part as a hedge against political uncertainty at home.
Trade and investment is a sign of strength and vitality. We're blessed to be able to sell our products and services to an economic powerhouse like China. That creates high-skilled, high-paying jobs right here. So too does the confidence that Chinese continue to have in Canada. There's no better leading indicator of a healthy and robust economy than people putting their money in hard assets like real estate.
When I first arrived here in 1991, I put my savings in properties in the Vancouver area. I stuck with it, never losing faith in this core proposition: Canada and British Columbia are one of the best places to live and work on earth. I truly believe that, and so do many, many more from every corner of the world.
That should be is a source of pride to Canadians, not fear. It can also be great catalyst for us to keep our arms and hearts open so we can meet the promise of Canada's great future, and honour those -- of all races, creeds and colors -- that sacrificed so much to make it possible.
Tina Mak is a realtor with Coldwell Banker Westburn Realty in Vancouver and president of the Asian Real Estate Association of America (Vancouver).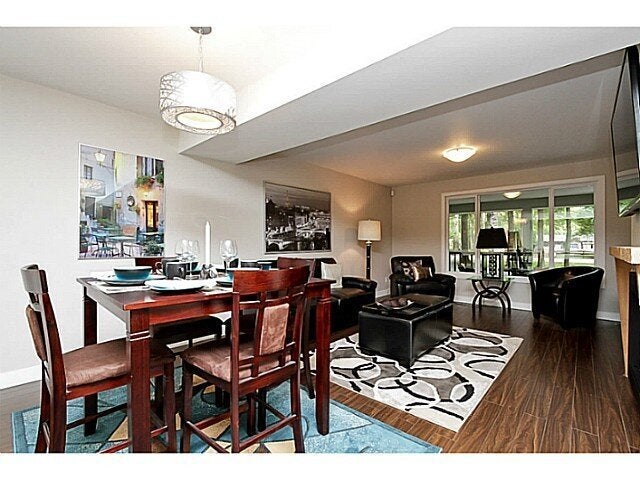 Top 10 B.C. Cities To Buy Real Estate, 2014