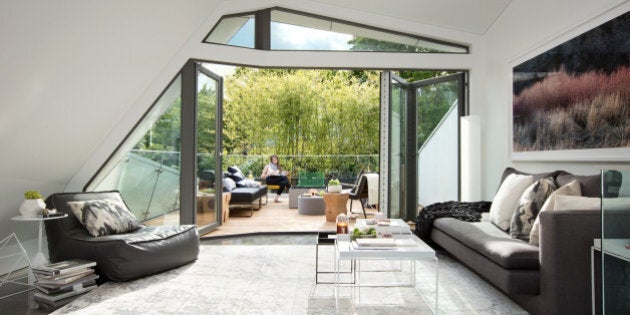 An old, abandoned building that's been turned into Vancouver's latest energy efficient home is now on the market for $2.2 million.
During the building process, 95 per cent of the deconstruction waste from the Vanglo House was recycled. It's one of only three in the city to be ENERGY STAR certified, according to its website.
You've probably seen the blue ENERGY STAR logo on appliances; but homes and commercial buildings can also earn the rating by meeting strict standards that require they use less energy, and are less costly to run than three-quarters of other comparable structures.
Located in the Mount Pleasant neighbourhood, the three-storey home features triple-glazed windows, a metal roof, and concrete floors — features that require little maintenance.
The 2,230 sq.-ft. home (with a 300 sq.-ft. outdoor lounge) is a modern and open space with four bedrooms, four bathrooms, and two parking spaces. It was redeveloped by the Vanglo Sustainable Construction Group in partnership with Oliver Lang of Lang Wilson Practice in Architecture Culture.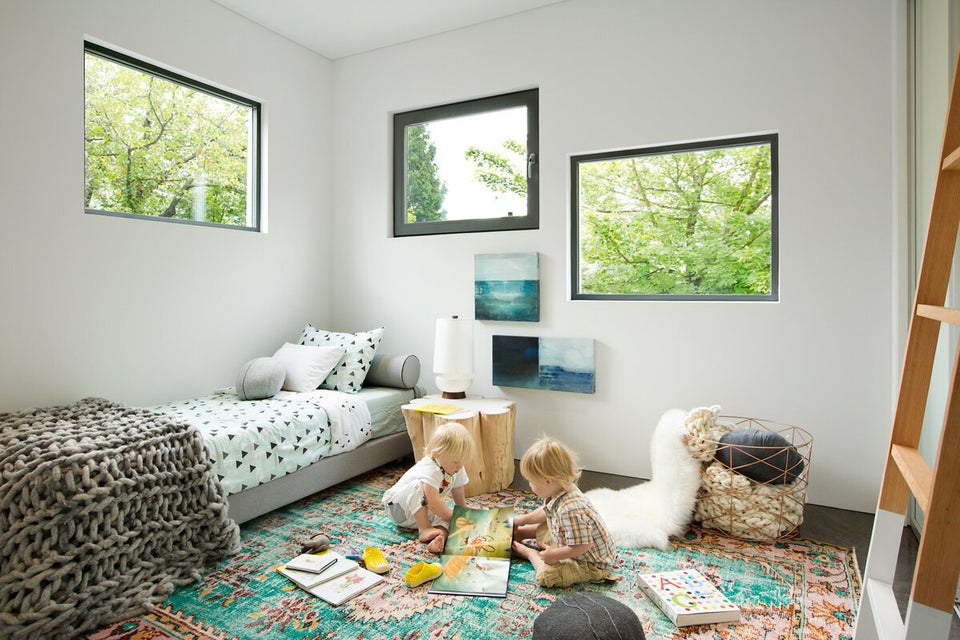 Energy-Efficient Vancouver House


Popular in the Community