Does it strike anyone as odd that Vancouver is the kind of town where we turn to someone called the Condo King for reliable advice on real estate? Apparently not.
It goes without saying that Bob Rennie knows Vancouver residential real estate better than anyone, and he is always a terrific interview. Most of us understand at some level that he's not exactly impartial, but few seem to grasp just exactly how his opinions might be coloured.
Rennie markets condominiums on a large scale for developers including, by the way, the City of Vancouver, for whom he is marketing the Olympic Village. In this role he has a clear professional duty not to harm his clients' interests. Publicly expressing doubts about the viability or sustainability of Vancouver's real estate market would be a fairly serious breach of that obligation.
Still, his opinions make for interesting reading.
Take his August interview with the Huffington Post B.C. as an example. For starters, Rennie suggests that if we "fence off" the west side and Richmond areas that have "nothing to do with the local market" and disregard the top 20 per cent of the condo market, the Metro Vancouver picture starts to look a lot more affordable.
According to Rennie, the reason our market is stable is that aging baby boomers sit atop a mountain of equity which has increased in value by some $22 billion in six years. These house-rich boomers will start to sell their existing properties, move into condos and help their kids buy homes.
"That's going to be a lot of money moving around the region," Rennie said, "and that shows me a lot of buyer support."
Did you notice what just happened there? Suddenly the top end of the market, which supposedly has "nothing to do with the local market" is now a pillar supporting the rest of the real estate value chain.
If the music stops at the top end (and right now you can hear a pin drop over here on the west side), the dance is over. That $22 billion is a pillar of sand and fog. It's uncertain for exactly the reasons Rennie gives: the capital that created value at the top end is fluid and has "nothing to do with the local market."
If other places begin to generate better returns (and they have), external demand will stop and the capital will move. When that happens that $22 billion-pillar supporting the rest of our market will evaporate.
Yale economist Robert Shiller, founder of the Case-Shiller Index, has some thoughts on this, as was noted in Tuesday's Huffington Post B.C. He told BNN last week that one real estate market he would definitely avoid is Vancouver.
Citing Vancouver's profile as virtually identical with that of pre-crash San Francisco, Shiller said:
"San Francisco is a bubble city that's talked about as one of the major boom and bust cities in the U.S. ...They're no different in Vancouver, in fact it's worse in Vancouver."
To get some idea just how extreme the Vancouver housing market really is, consider the following:
Metro Vancouver median incomes have fallen in the last two consecutive years, and now rank in the bottom quartile in the country (23rd out of 28 cities). We're drawing incomes below Windsor, Saskatoon and Sudbury, yet our housing prices are the highest in the country, and more than double the national average.
As economist Ben Rabidoux noticed last month, "(t)here are currently over 5,000 homes in Vancouver metro area for sale for over $1 million according to MLS.ca. In comparison, the NAR reports that in April, just over 7,000 homes sold in the entire US were sold for over $1 million."
To put it another way, despite our significantly lower disposable income, the Metro Vancouver region has roughly 42 times as many million-dollar mansions per capita than the entire U.S.A, including New York, the Hamptons, and Beverly Hills.
Do we really need to know anything more than that?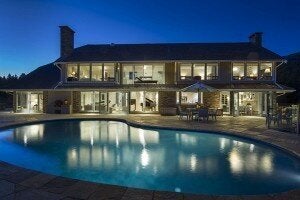 B.C.'s $10 Million Homes (December 2012)
Popular in the Community