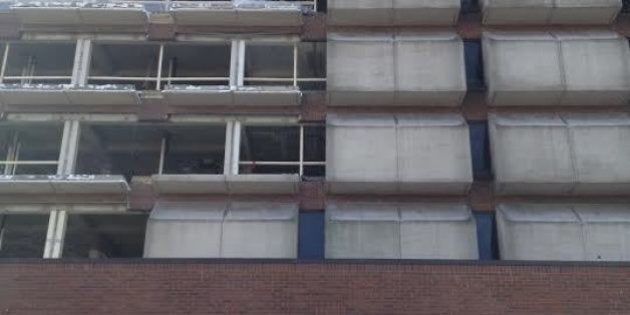 The former Remand Centre (250 Powell St.) in downtown Vancouver is being turned into a seven-floor unit of affordable housing for marginalized and vulnerable community members.
The jail, which was built in 1981 to hold those waiting to appear in court, was closed in 2002. Funnily enough, the original was designed by Henriquez Partners Architects founding partner Richard Henriquez. The redesign, led by the same firm, is in the hands of his son, Gregory.
"We have worked hard to get it off the ground and know it will make an enormously valuable impact on the DTES community, providing stability and dignity to at risk aboriginal youth, women at risk of homelessness and others struggling to build better lives," Gregory Henriquez told The Huffington Post B.C. in an email. "That my father designed the original detention centre further personalizes this project for me – I'm proud to be breathing new life into his original design."
Story continues below slideshow.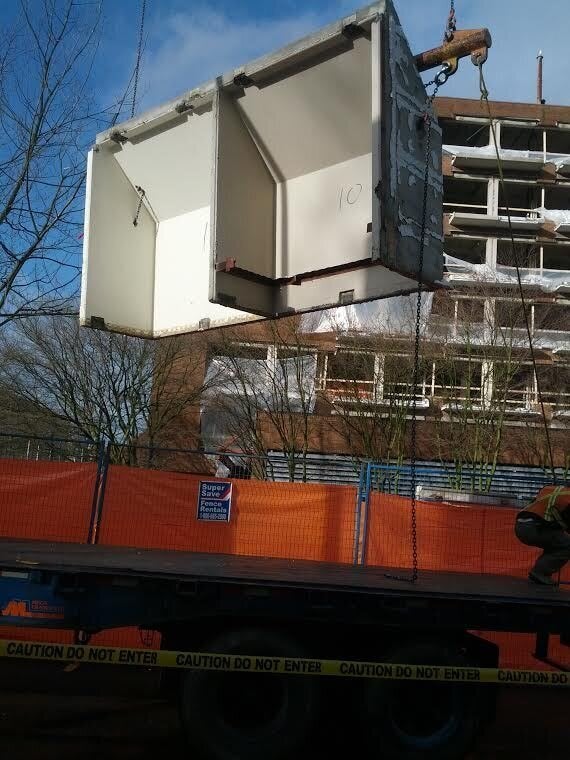 Vancouver Jail Into Affordable Housing
Nearly 40 of the building's units are being designated for at-risk Aboriginal youth who participate in BladeRunners, a training employment program focusing on the trades.
The rest of the units will be available to women at risk of homelessness and those in low income households. Priority will go to those who already live or work in the Downtown Eastside. There will also be a community garden and a multi-purpose space.
The multi-million dollar project (which is receiving funding from three levels of government) will be managed by The Bloom Group.
"We were really interested in having [the project] be something that we could support and make an asset in our community," The Bloom Group's director of resource development and communications Lesley Anderson told The Huffington Post B.C.
While the project was first announced back in 2011, people were reminded of it last week when BC Housing tweeted some photos of the building and its progress.
Anderson says tenancy applications will be open in winter 2015, with people taking residence in spring 2015.
"Lots going on right now," she says. "[It's] pretty exciting."
Like this article? Follow our Facebook page

Or follow us on Twitter
Popular in the Community