You've probably heard of the TOMS one-for-one model, where buying a pair of shoes for yourself results in a pair of shoes being donated to a child in a developing country. But what if someone told you the same thing could be applied to buying a condo?
World Housing, a Vancouver-based real estate firm is doing just that.
World Housing partners with developers (certified by the company), who agree to donate $2,900 from the sale of each condo in a development, to fund the building of homes in third-world country landfill communities. The first development signed up in Vancouver will be announced on March 18.
"Wecannot possibly overstate the incredible social change that is created by gifting homes to the most deserving people onearth," Peter Dupuis, who co-founded World Housing along with Sid Landolt, said in a press release.
"The conditions of landfill communities are the worst in the world; these people are literally surviving off of the garbage of others, spending hours a day trying to find clean water and food for their family. Receiving a home gives a stable living environment to help create a better life."
See Images Of World Housing's work. Story continues below slideshow.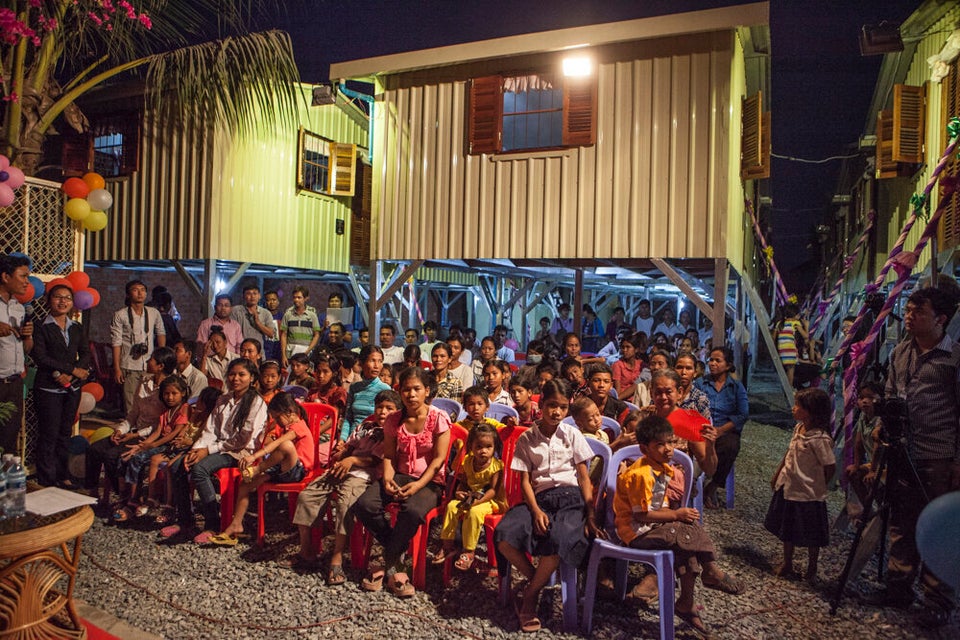 World Housing In Cambodia And Philippines
On-the-ground construction and management is done through World Housing's NGO partners, which train and employ local youth.
If they want, condo buyers can follow the progress of the home they helped create.
The firm is currently working in three landfill communities based in Mexico, the Philippines and Cambodia, and have already built 53 homes in Phnom Penh since they launched in beta form last year, reports The Vancouver Sun. They hope to have helped 30,000 people by 2020.
The 130-square-foot homes are insulated and ventilated, have doors and windows that lock, are made of metal to ensure durability, are on stilts to protect them from flooding and vermin, and are easily transportable in case of emergency. They also have rainwater collecting systems and simple outlets for basic electrical needs.
"It brings to the forefront the real need for safe and secure housing for the world's most vulnerable communities," noted Landolt. "A relatively small contribution truly does make a lifelong impact on the families receiving this gift."
Like this article? Follow our Facebook page

Or follow us on Twitter