These days, the Vancouver Special — that infamous, boxy, working class home design — is not exactly, well, special.
Take, for example, this one.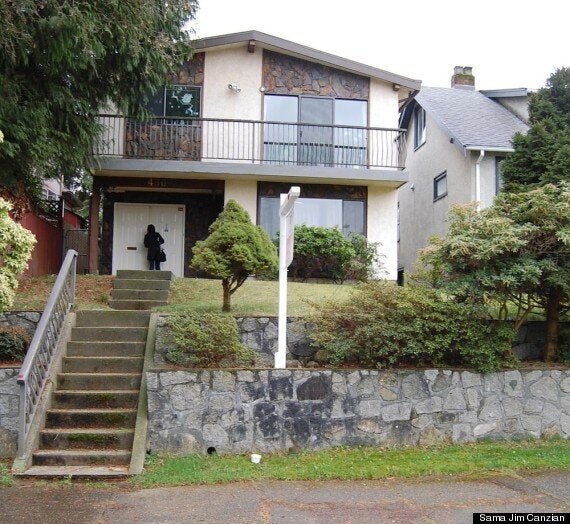 When D'Arcy Jones of D'Arcy Jones Architecture was hired to renovate this humble abode, he knew some major things needed to be changed. Built in 1981, the home was old enough that it required a major upgrade, but not so ancient that it needed to be torn down.
The roof, walls, ground floor, and framing, therefore, are all from the original house — a move that is as environmentally friendly as it is labour-strategic. But there were still some substantial modifications, proving that this outdated build doesn't have to sacrifice design.
Sitting on a small 33-foot-wide lot, the new space's look is starkly different than its predecessor.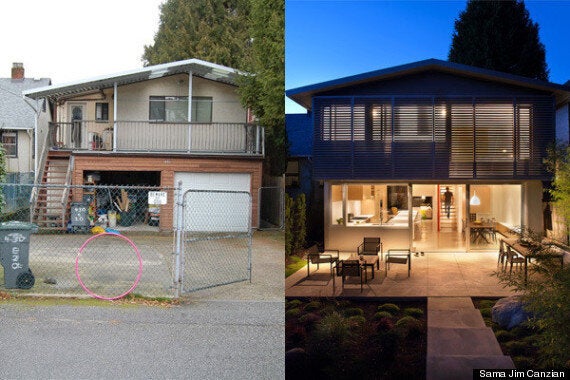 Most Specials are designed with the bedrooms on the bottom floor and the kitchen and living spaces on the top, but Jones decided to quite literally turn that on its head.
"We flipped the plan," he told The Huffington Post B.C. By moving the shared spaces downstairs, he said, they were able to build four rooms on the top floor, giving his clients' kids ample play areas.
Aside from shaking up the traditional Special floor plan, Jones and his team put an emphasis on natural light.
"People hate [Vancouver Specials] because they're dark in the middle," he explained. "With a simple skylight and open stairs we were able to bring a lot of light into the very middle of the house."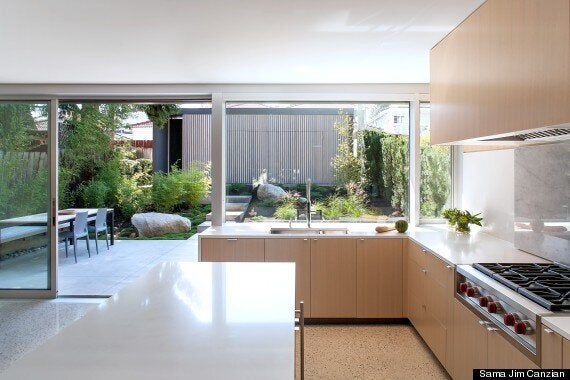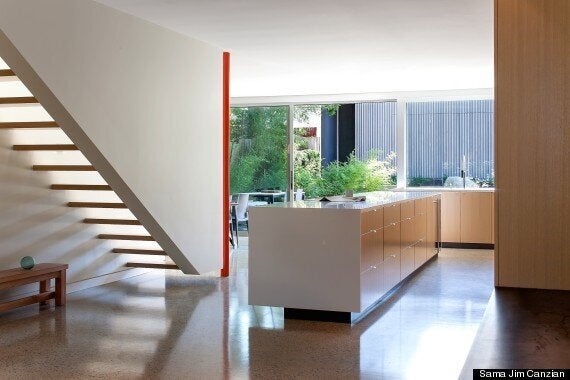 Jones said they maximized windows and glass in the home so that air and light would flow naturally from an array of different angles. Adding a dash of spectacle, a high window in the front living room is aimed at the North Shore mountains through a gap between the houses across the street.
"It's all really fine-tuned," he said.
Jones also created a parallel parking carport off the lane so that more of the backyard could be used as — imagine — a backyard.
"The regular garage backyard would've only been 13 or 14 feet, which is not enough space to sit outside," he explained. "You'd be sitting in the shade of your own garage all the time."
Instead, they poured new concrete and created a gorgeous courtyard and garden with the extra space.
For Jones, renegotiating a Special — a utilitarian design that saw its heyday during a time of living with what you need, as opposed to the excess of what you want or can afford — is a chance to resurrect something tired and usually dismissed.
"Vancouver Specials are seen as beyond hope too much," he said. "I think there's big potential."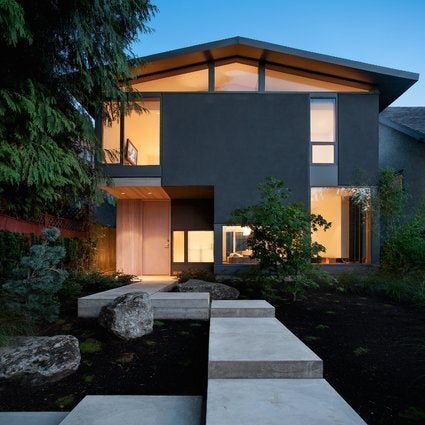 Vancouver Special Redesign