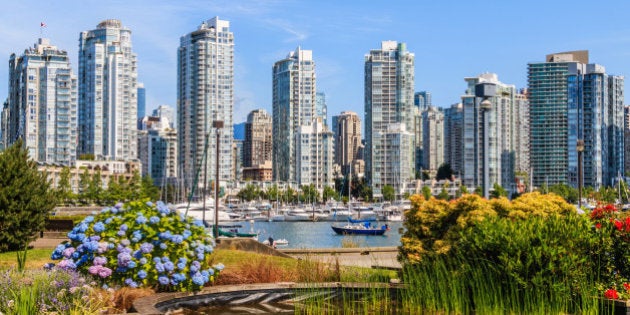 Before elections, the federal Liberal Party promised to "undertake a review of escalating home prices in high-priced markets -- like Vancouver and Toronto -- to determine whether speculation is driving up the cost of housing, and survey the policy tools that could keep home ownership within reach for more Canadians."
But this may be one of the first promises to fall by the wayside under our government, judging from Finance Minister Bill Morneau's most recent announcement that Ottawa has no further plans to cool the housing market, despite being concerned about the economic risks of high household debt.
Even if the speculation review was conducted tomorrow, it may only confirm the already existing data from Macdonald Realty, one of the country's largest brokers, showing that 33 per cent of Vancouver's properties overall -- and an astonishing 70 percent of properties valued over $3 million -- are sold to offshore buyers. There is no reason to assume that Toronto sales should be much different.
The appetite of offshore buyers and local speculators for residential properties in those two cities is insatiable, and has been for some years now. A vicious cycle of bidding wars for selective (mostly single detached) properties keeps on driving (average) prices ever higher at the expense and hardship of middle-class citizens whose salaries make them unable to compete in the housing market.
Today, the average Toronto house cost is 8.2 times the average median income, and a staggering 11.2 times for Vancouver.
Touted as one of the best cities in the world for quality living, Toronto is not so to many of its residents anymore. A rather bleak recent study by the Ontario Common Front revealed that the province of Ontario (of which the GTA and Hamilton account for more than half of the population), has the highest portion of minimum wage workers in Canada and one of the worst rates of long-term unemployment in the country.
According to groundbreaking research from the Canadian Center for Economic Analysis (CCEA) at least 1.2 million Ontario households (about 26 per cent of Ontario homeowners) are under significant pressures and struggling to afford their homes.
Its report suggests that "a squeeze on economically vulnerable homeowners makes the risk of contagion more likely, which could reverberate across the economy, destabilizing housing and other complimentary markets, exacerbating a future general consumption problem."
C.D.Howe Institute reported that the largest jump in deeply indebted households was in British Columbia, where skyrocketing home prices pushed up the average mortgage debt to 375 per cent of after-tax income, and the share of households with debts worth 500 per cent of their income has nearly doubled to 20 per cent.
As the frenzy of new constructions continues, signs of oversupply have become evident for some time now. Many condo developers, unable to unload their inventory, are forced to employ desperate measures such as giving lavish incentives to buyers of whom 45 to 50 per cent end up renting them out.
"The only way to put a damper on the ever-increasing appetite for our residential properties is to introduce a straightforward 100 per cent surcharge tax to any offshore buyers."
This all points out that there is a glut of residential units on the market, one which seems poised for a nearly immediate correction -- a fact that realtors and developers refuse to admit in fear of creating panic among both buyers and homeowners.
Toronto Condo News, a monthly magazine for Toronto's condo community, reports on condo sales in the Yonge North Corridor -- the affluent and most densely populated condo community in Canada. Their trending charts show declining prices of some $40,000 dollars per unit from Q1, 2015 to Q3, 2015, with units waiting to be sold taking now on average 35 days to sell as compared to 21 days at the beginning of 2014.
TD Bank is forecasting a relatively sharp decline in home sales in Ontario and British Columbia in 2016 and 2017. If one factors the commencing and future progressive rise in interest rates in the U.S., Canada will have no choice but to follow suit.
The already more expensive mortgages will become even more expensive, creating a climate of non-affordability and lack of demand.
The real question is whether housing prices will adjust without steep declines over time, or whether the prices are set to fall off a cliff very rapidly. Only time will tell, but it is certain that Canadian home owners who are already struggling with their mortgage payments are going to be put to serious tests over the next year, and beyond.
The most disturbing thought that comes to mind is offshore buyers taking advantage of lower prices once correction takes place by scooping up even more Canadian properties down the road.
Minister Morneau's recent decision to raise minimum down payments for houses more than $500,000 to 10 per cent is an outright joke. It will do nothing to remedy the problem.
The only way to put a damper on the ever-increasing appetite for our residential properties is to introduce a straightforward 100 per cent surcharge tax to any offshore buyers across Canada, thus making them pay double for our residential real estate.
Such a radical measure should be implemented (at least temporarily) to dampen the demand, thus bringing prices to levels where our own citizens would be able to afford buying homes in their own country. Offshore buying would surely continue, albeit at a slower pace, given the weakness of the Canadian dollar. The surcharge would go directly into the public purse rather than developers' pockets, considerably helping our government to finance municipal infrastructure.
The study of offshore buying of our real estate should be closely reviewed, researched and monitored -- and if necessary, taxed even more or restricted altogether -- to prevent our residential homes from being owned by foreigners that may reduce legions of middle class Canadians into eventually becoming their tenants.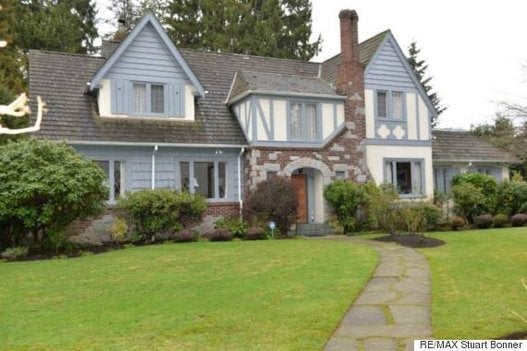 Craziest Vancouver Real Estate Stories Of 2015