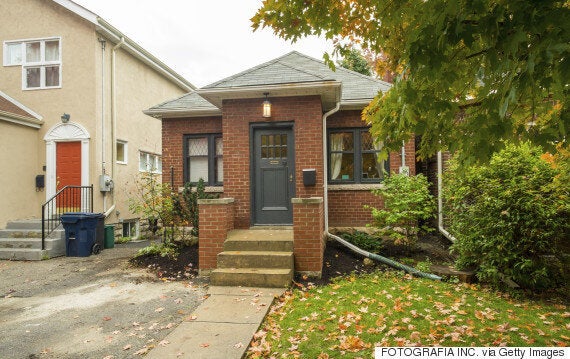 It's an approximately 80-year-old Toronto bungalow with two bedrooms on the main floor and another in the basement.
Does that scream "luxury" to you?
Maybe not. But Royal Bank of Canada (RBC) points out that's precisely how a single-family detached home could be defined if affordability keeps deteriorating in the 6ix, and beyond.
"Any further deterioration in the affordability of single-detached homes would entrench these segments as 'luxury' forms of housing in Vancouver and Toronto, available only to wealthy households," reads a RBC Economics February report released Monday.
To determine this, RBC measured affordability by looking at housing ownership costs as a percentage of median household income.
And by that measure, the affordability of a single-family home has reached its worst level in Toronto since 1990.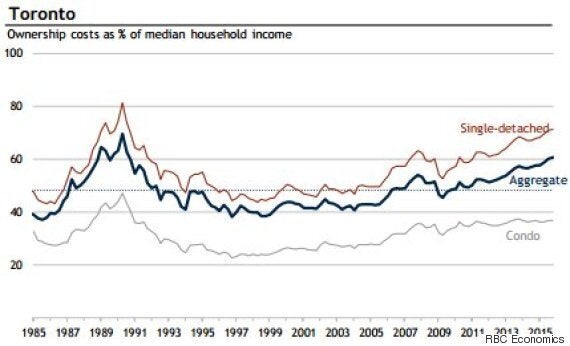 A chart attached to the report shows that ownership costs for a single-family home represent 71.4 per cent of median household income. The last time it was that high was in 1990, when it reached over 80 per cent.
"Such deterioration almost entirely reflects developments in the single-detached segment," the report reads.
There was a similar trend for condo ownership since the 1990s, but affordability was much better at 36.7 per cent.
Those numbers still paled compared to housing costs in Vancouver.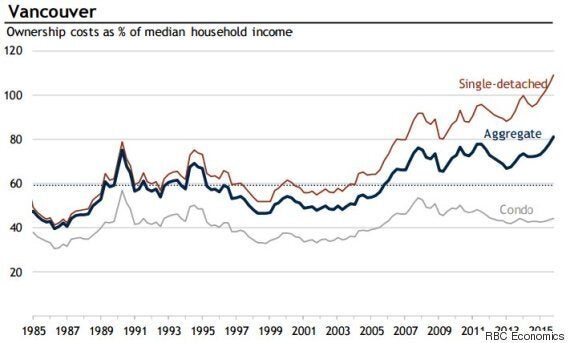 Owning a single-family home now represents more then 109 per cent of the city's median household income. A condo in comparison, consumes 44.1 per cent.
The trend came as the Vancouver area emerged as Canada's "hottest housing market" in 2015, with resales hitting a record high of over 43,000 units, and prices jumping by 11 per cent.
It's just the latest report to show how sharply affordability is falling in the West Coast city.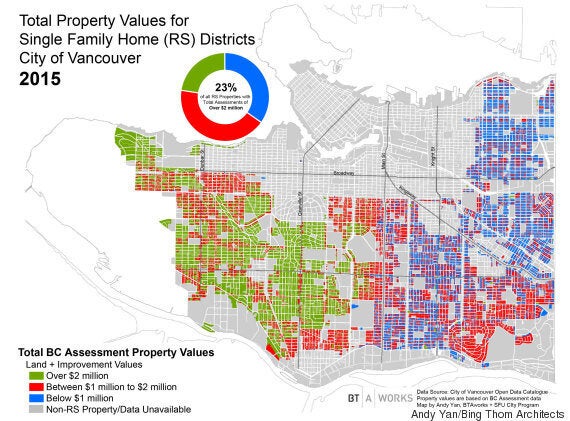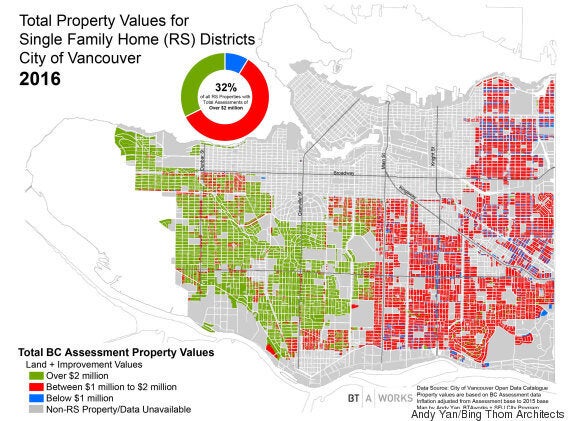 RBC Economics had better news for affordability in other Canadian cities like Calgary, where the cost of a single-detached home makes up only 38.3 per cent of the median household income.
Property values in the city were largely flat throughout 2015, despite a downturn due to the falling price of oil, but they could worsen this year. And RBC sees it unlikely that falling ownership costs are likely to give a boost to the city's real estate market.
Montreal also appears to be a relatively affordable city, with single-family home costs eating up only 42.8 per cent of a median household income.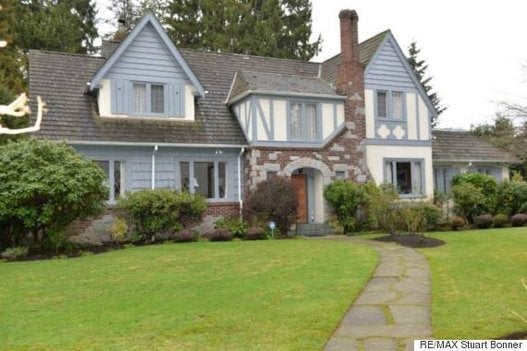 Craziest Vancouver Real Estate Stories Of 2015