It is perhaps fitting that a fleet of old Vancouver trolley buses sits in a ghost town, tucked away in the Selkirk Mountains of B.C.'s Kootenay region. But far from doomed to a rusty death, these beloved buses are being restored by their history-loving owner.
There are sometimes more buses than people in Sandon, B.C., located almost 700 kilometres northeast of Vancouver, but two permanent residents are Hal Wright and his wife. They own much of the townsite, the old city hall building, and the 1916 powerhouse — which still makes electricity with a 1905 generator.
Wright, a trucker whose family goes way back in Sandon, has dreams of turning the former booming mining town into a proper tourist attraction.
So how did his path cross with those of the old Vancouver buses?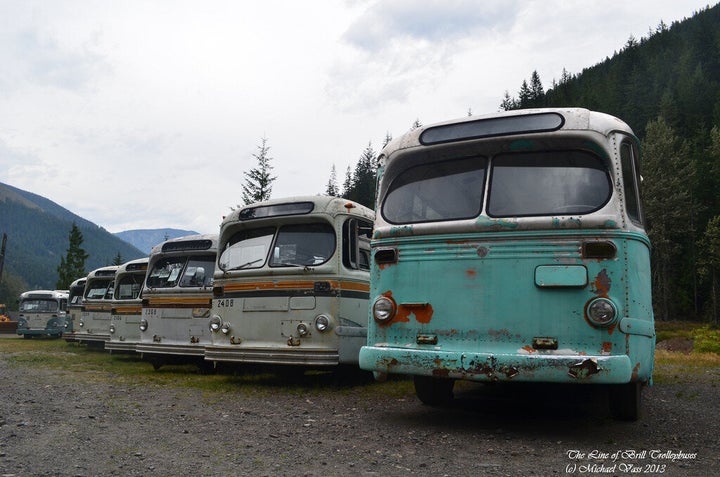 In 1948, the trolleys, known as Brills, began running on converted streetcar lines in Vancouver. By 1954, the city had the country's largest fleet, with more than 300 Brills.
"The Brill trolleys have so much character. Their styling is uniquely 1940s. The interior lights evoke a sense of warmth, especially on a dark winter night," Rob Chew, a bus aficionado from Vancouver, told The Huffington Post B.C.
"As a kid growing up in the early 1980s, I remember riding these buses to Chinatown, the PNE, and Pacific Centre Mall with my family."
But somewhere along the line, some "vintage trolley fanatics" convinced Wright to store eight Brills in Sandon, said the newspaper. Since then, the long-haul trucker has been slowly fixing them — and attracting thousands of tourists and Brill lovers every year.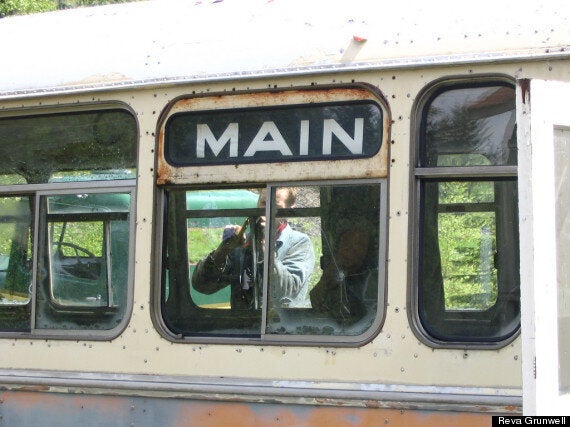 And bus lovers like Chew are grateful for Wright's efforts. He says the Brills' legacy still resonates today.
"If we're serious about lowering greenhouse gas emissions, we should consider investing more money into pollution-free electric trolley buses," Chew points out. "It allows us to be less dependent on non-renewable resources like oil and natural gas."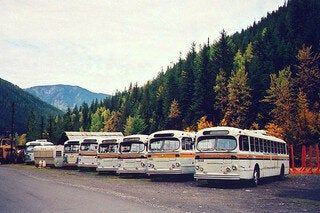 Vancouver Trolley Buses In Sandon, B.C.
Like this article? Follow our Facebook page

Or follow us on Twitter