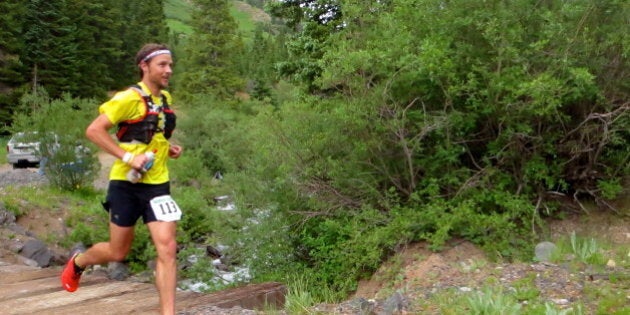 DENVER - Vancouver's Adam Campbell heard a huge cracking sound, saw a flash of light and said he was knocked to the ground as he ran across one of Colorado's tallest peaks during a 100-mile endurance race.
The ultrarunner said he was indirectly hit by lightning on Handies Peak but still went on to finish third on Saturday in the Hardrock 100, a race that crosses 13 mountain passes in the San Juan Mountains and where the No. 1 rule is no whining.
Campbell, a lawyer in Vancouver, said he wasn't injured, though his headlamp exploded. He said his pacer, Aaron Heidt, was also knocked down and had some tingling in his arm afterward.
"I suffered more from running 100 miles than from the actual lightning strike," Campbell said in a telephone interview on Tuesday.
Indirect lightning strikes happen when the electricity from the lightning passes through the ground or a tree to a person.
Campbell and Heidt were alone at the time on the peak so the strike couldn't be independently confirmed.
Campbell, who was in third place before reaching the peak, said he has a healthy respect for dangerous mountain conditions.
He believes he and Heidt made the best decision by deciding to race across the top of the barren 14,048-foot mountain as a storm moved in and to seek protection if necessary in the trees below the peak.
Ultrarunners travel lightly, without much gear, and rely on speed to get out of dangerous situations, he said.
Forecasters said thunderstorms and lightning were plentiful in southwestern Colorado over the weekend and are common in the area throughout the summer.
People who have suffered indirect hits have been known to walk away, said Lisa Kriederman, a meteorologist with the National Weather Service in Boulder.
Race director Dale Garland didn't speak to Campbell about what happened but confirmed that he finished the race in third place.
Handies Peak is about 300 miles from Rocky Mountain National Park, where two people were killed in separate lightning strikes on Friday and Saturday, the first lightning deaths there since 2000.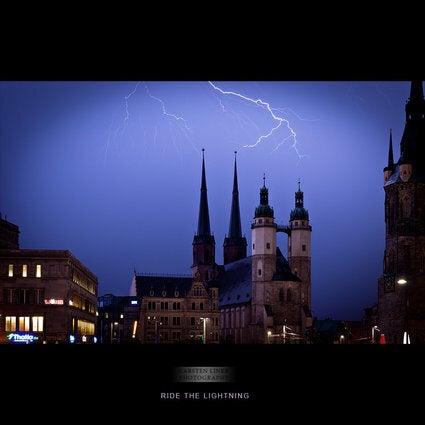 Lightning
Popular in the Community