Vancouver's Downtown Eastside is ridden with with so many stereotypes that most people feel like they need to avoid the area.
But as one police officer found out, outward appearances are never as they seem.
Vancouver police initiated an undercover operation in the area after a surge in attacks on people who use wheelchairs, including 21 assaults and several robberies.
The Downtown Eastside is one of Canada's poorest neighbourhoods where many residents struggle with homelessness, addiction, and mental illness.
Staff Sgt. Mark Horsley, a 30-year veteran of the force, posed as a paralyzed homeless man in a motorized wheelchair, and hung around in the neighbourhood for five days.
Horsley admitted that he expected to be beaten up and robbed.
Instead, he found quite the opposite (watch the video above), and learned that compassion can be found just about anywhere.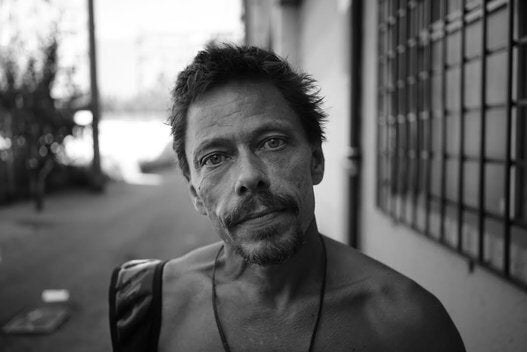 Photography of Vancouver's Donovan Mahoney