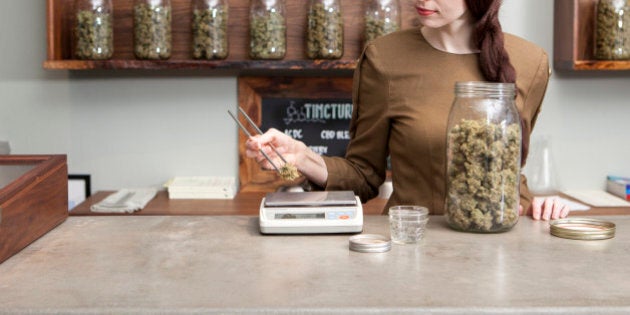 Last year, Vision Vancouver passed bylaws to govern medical cannabis dispensaries in the city. The bylaws have four main aspects.
(1) Keep dispensaries twice the distance from schools as liquor stores.
(2) Prohibit dispensaries from allowing cannabis use on the premises.
(3) Prohibit dispensaries from selling edible cannabis products.
(4) Charge dispensaries a $30,000 business license fee.
A new poll from Nanos, commissioned by Sensible BC, shows that Vancouver voters strongly oppose all four of these restrictive provisions. No aspect of Vision's dispensary bylaws received more than 25 per cent support from the people of Vancouver.
Only 23 per cent supported the bylaw keeping dispensaries twice as far from schools as liquor stores, while 60 per cent think they should be kept to the same distance, or allowed closer. Another 14 per cent wanted a total ban on dispensaries.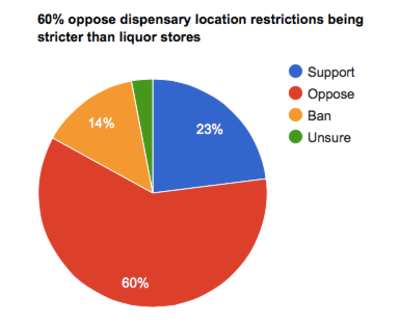 An overwhelming 71 per cent think dispensaries should be allowed to let patients smoke or vaporize cannabis on the premises, with only 22 per cent supporting Vision's ban.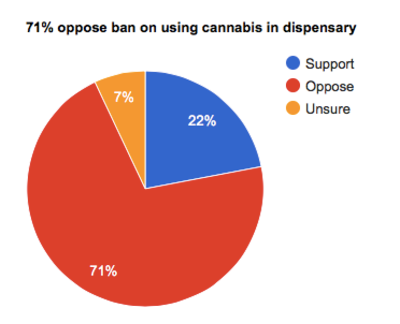 A massive majority of 85 per cent also opposes Vision's ban on edible cannabis products. Only 10 per cent supported the ban on edibles, with 70 per cent supporting child-proof packaging and warning labels, and 15 per cent supporting no special rules at all.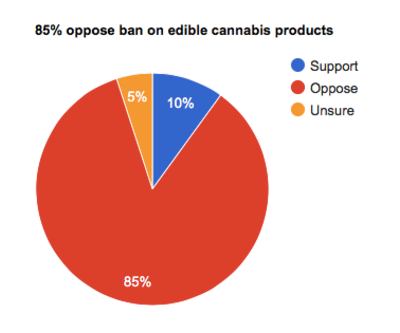 Only 14 per cent supported Vision's stance that the dispensary license fee should be substantially higher than a liquor store, while five per cent thought it should be slightly higher. Fifty per cent thought it should be the same, and 15 per cent thought it should be lower.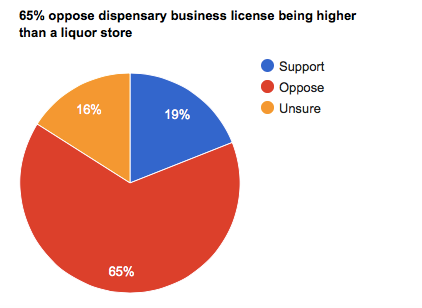 VISION MUST RETHINK THEIR BYLAWS
These results clearly show that the people of Vancouver do not support Vision Vancouver's expensive dispensary crackdown. Less than a quarter of the city supports Vision's plan, so why are they so ready to spend so much taxpayer money to enforce these unpopular bylaws?
These bylaws are so restrictive because they were written under the shadow of the Harper government. Now that we have the Liberals in power, and with such clear opposition to the current bylaws from the people of Vancouver, it is time for Mayor Gregor Robertson and Vision Vancouver to rethink their plan.
Vision Vancouver should also keep in mind the many court decisions backing dispensaries and medical cannabis access. Indeed, earlier this year, B.C. Federal Court Justice Michael Phelan said that "dispensaries are at the heart of cannabis access." Does Vision Vancouver really want an expensive court battle just so they can cut out that beating heart?
A good place to start would be to follow Victoria's example. Victoria is allowing dispensaries to provide edible cannabis products, and allowing dispensaries just as close to schools as liquor stores. Indeed, among the cities that are licensing dispensaries, Vancouver's rules are by far the most restrictive.
If you want Vision Vancouver to rethink their dispensary bylaws, then let them know! Call Vision Councillor Kerry Jang and tell him to stop the dispensary crackdown.
Follow HuffPost Canada Blogs on Facebook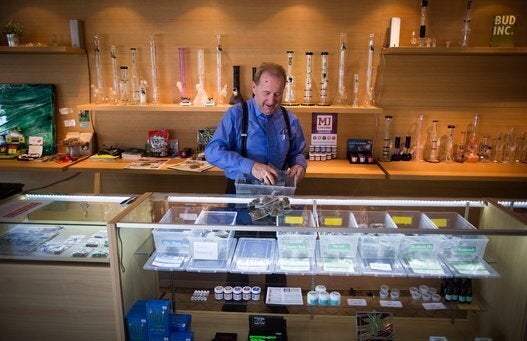 Weeds Glass And Gifts, Vancouver Marijuana Dispensary
Popular in the Community