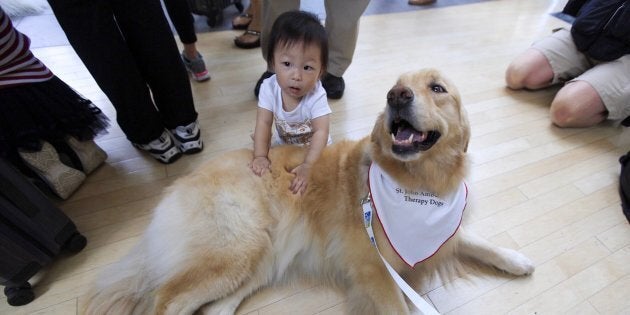 Vancouver International Airport (YVR) wants to make your next flight a bit less ruff. The airport has partnered up with St. John Ambulance and started a therapy dog program.
The program currently features seven canines — all good dogs, we hear — and will be available Monday to Friday from 11:00 am to 1:00 pm.
In the years since 9/11, airports in the U.S. started using therapy dogs to ease anxiety and stress. More than 30 airports in that country have therapy dog programs, according to thebark.com.
Now if only they could figure out a way to make those security lines more enjoyable.