One night in January 2015, Salma Khalil was locked out of her Vancouver apartment. Her husband of 12 years stood on the warm side of the door, refusing to let her inside.
Eventually, Khalil called the police for help. Officers had to knock the door down.
One advised Khalil that either she or her husband needed to leave the home until things cooled off, and slipped her a business card for Victim Services in B.C.
Khalil took the card, walked inside, and slid into bed. Her husband did the same, halfway across their home.
The couple had been sleeping in separate rooms for nearly four years.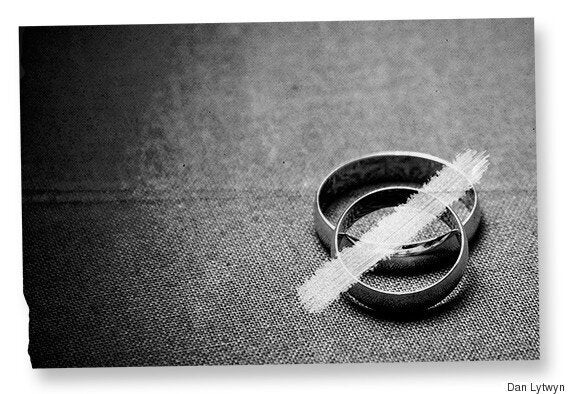 Originally from Egypt, Khalil — whose name has been changed in this story to protect her identity — was wed in an arranged marriage. She didn't meet her husband until their wedding day in 2003.
The next year, the couple moved to Saskatoon, Sask., which they felt was a better environment than Egypt to start a family. They had two daughters, and in 2008, the family packed up again to settle in Vancouver.
Khalil said her husband acted like a "normal, practical" person during their first few years of marriage, but things deteriorated after they moved west. He hammered away at her, not with his fists, but with a slowly devastating pattern of emotional, verbal, and financial abuse.
"Sometimes he would say bad words, sometimes he would say awful things," said Khalil.
Barred from their own finances
Her husband forbid her from working, even though she'd been a practicing lawyer in Egypt. He also barred her from accessing any of their finances.
"He didn't want me to have money in my hand or in my pocket. He wanted to be the controller of everything," Khalil said in an interview with The Huffington Post Canada. "I was dependent on him for everything."
"He wanted to be the controller of everything."
The mother spent most of her time in their apartment, looking after her two children while being berated by their father. Details of the emotional and verbal abuse are painful for her to recall.
"I didn't love him," she said.
In 2011, the couple essentially separated — but continued to live together. Without any money and under orders not to work, it was impossible for Khalil to move out on her own.
Four years passed in this limbo as she contemplated what to do.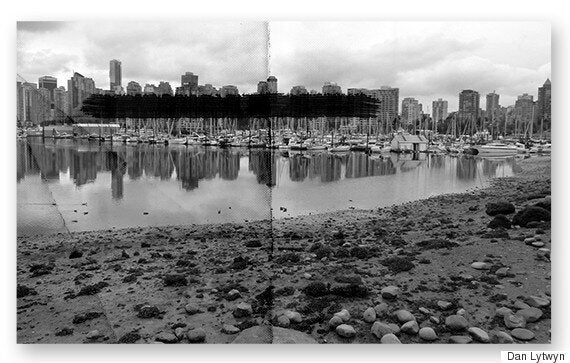 Vancouver's housing market is in an affordability crisis. The benchmark price for a single-family detached home in Greater Vancouver was $1,561,500 last month — up an astonishing 39 per cent year-over-year. Prices for apartments climbed 25 per cent to $501,100, according to the Real Estate Board of Greater Vancouver.
Average rents in the city have jumped 11 per cent in the last five years, and tenants are wading into bidding wars for average-sized apartments.
All of these figures are staggering to an average family with two salaries — let alone a single mother of two with zero income.
"It's crazy. It's unbearable, unbelievable — everything you can say," Khalil said.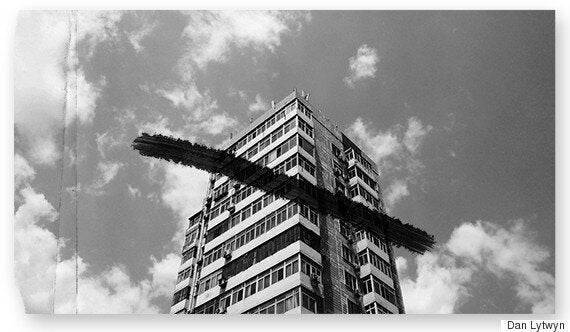 Chantelle Krish, associate director of advocacy for the YWCA, said she meets dozens of women every year trapped by circumstances like Khalil's.
"Access to affordable housing for single moms or women dealing with violence is so, so difficult," Krish told HuffPost Canada.
"Basically, you're forced to live in an abusive relationship. That's what happens to a lot of women that we work with — they can't leave because of housing. I find in a lot of housing debates, it's not covered. Just imagine the people living on the margins. They have so little hope."
"I've spoken to women who've moved 30 times in one year. One woman that I met … her child had never lived above ground."
"Basically, you're forced to live in an abusive relationship."

—Chantelle Krish, YWCA
In 2014, more than one in 10 Canadians (14 per cent) said they had been emotionally abused by a current or ex-partner at some point in their lives. More than half said name-calling was the most common form of abuse, followed by jealousy and controlling behaviour.
Three per cent of those respondents said they had also been financially abused, according to Statistics Canada.
January 2015 was the turning point for Khalil. After police knocked down the door, Khalil called victim services from the card the officer gave her. She connected with a social worker, who put her in touch with the YWCA in Metro Vancouver.
The biggest YWCA branch in the country serves about 55,000 people a year. That number includes men, but the non-profit group's core clients are low-income single mothers and their children.
It helps women fleeing violence by providing them with a place to go — from emergency 30-day shelter to long-term transitional housing. Once they're settled, the group continues to support the women with programs designed to help them move forward with their lives independently, teaching them how to do things like writing resumes and applying for jobs.
Legal educators and counsellors are on-hand to help women with divorce proceedings and custody battles, if necessary. The YWCA also assists with financial aid, child-care, applications for post-secondary education, and other employment skills.
"He left us with no money or anything at home."
In March 2015, a space at one of the YWCA's transitional housing units opened up for Khalil and her daughters. They were all going to be moving into an apartment at Munroe House.
The units are free, and women can stay there for up to nine months. The location is kept secret for security reasons.
"It came suddenly," Khalil said of the opportunity to move. "But when the social workers came to me and said, 'We have a place … would you like to go?' I said yes right away. It was a big relief."
Carefully, Khalil started getting ready to leave.
"I was collecting my stuff and my girls' stuff secretly so [their father] wouldn't see anything or have any suspicions. It was hard, because I was dropping my girls off at school and then going home to finish all the paperwork, look for schools, everything," she said.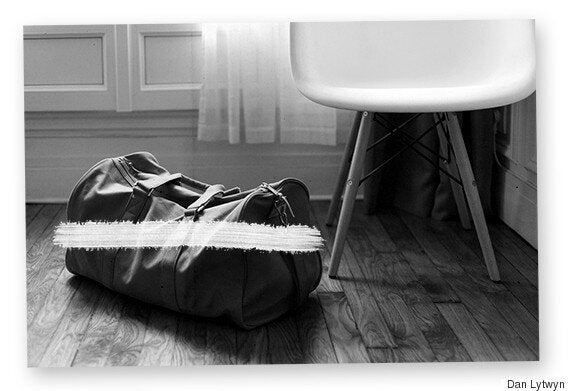 Days before Khalil moved, her husband disappeared.
"He sent a text to the girls and said that he would be away for a couple of weeks for work, but we didn't know that he was actually in Egypt," Khalil said, adding that she doesn't know why he left or if he plans to return.
"He left us with no money or anything at home."
She hasn't spoken to him since.
On April 3, 2015, she and her daughters gathered their things, got in a friend's car, and left.
"That was it," Khalil said.
The three of them lived at Munroe House until June 2015, when a bigger suite became available at a more long-term housing option offered by the non-profit.
Now, with support from the YWCA, Khalil is studying to work as a legal aide in Canada. She's on track to graduate by Christmas, and hopes to be working full-time in the new year.
Khalil is also enrolled in another program that helps single moms return to workforce.
"They learn about job skills, resume writing, interviews, and they get help with clothing, everything," explained Krish.
"Single mothers leaving abuse are incredibly resilient women. The idea of becoming stable and independent is the beacon of hope," she said. "Once they get their housing sorted, the speed at which they then go to school … they're honour students. It's quite incredible. They turn their lives around."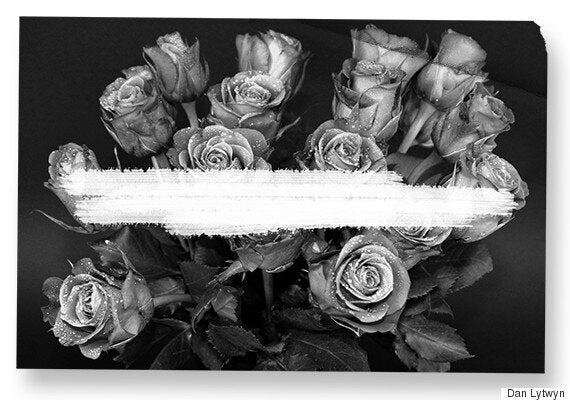 In June, Khalil was granted a divorce. She also has a protection order in place that prevents her ex-husband from contacting her.
Khalil said her family will stay in their apartment with the YWCA until her daughters finish university.
"They are happy and completely understand," Khalil said of her children. "I said, 'Both of you, you don't need to worry about anything. It's your dad, you have to keep your relationship with him and you have to respect him — the problem was between me and him."
So far, the daughters' communication with their father has been "intermittent at best."
"The idea of becoming stable and independent is the beacon of hope."
When asked if she would ever return to Egypt, Khalil quickly said no.
"I see my girls' future here in Canada."
When told she was brave, she was quiet for a minute.
"It took me a lot to be that brave," the mother added. "For my children."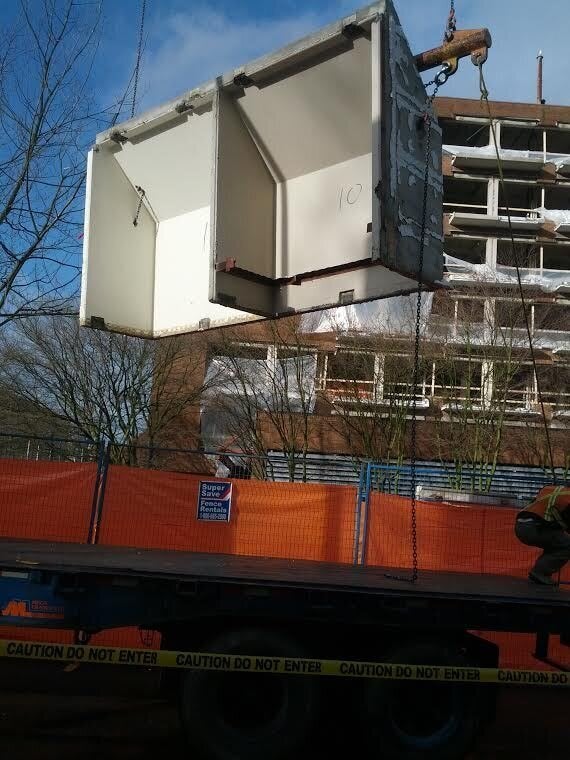 Vancouver Jail Into Affordable Housing