Things are getting a little romantic in Vancouver thanks to a takeover of poles donning mistletoe in the city's West End.
A group who call themselves the #VanKiss Elves erected 10 poles around the neighbourhood, encouraging passerby to snap a picture kissing someone special under the mistletoe and post it to Twitter or Instagram with the hashtag #VanKiss.
"We did it to inspire spontaneous joy and merriment in #YVR during the holidays," they tweeted earlier this month.
The same "elves" are responsible for two poles that were put up last year, Global News reports. They hope to expand across the city as the years go on.
Robson and Thurlow
Nelson Park
Two at Davie and Thurlow (opposite corners)
Three on Denman (one at Haro, one at Davie, one at Nelson)
Two on Bute (one at Pendrell and Davie streets, the other at Burnaby)
One on Barclay and Broughton
Here are some Vancouverites who have been #VanKissed:
@Trembilina shows that kisses don't have to be romantic:
While @MegsterT got cozy with a special someone in Nelson Park.
Like this article? Follow our Facebook page

Or follow us on Twitter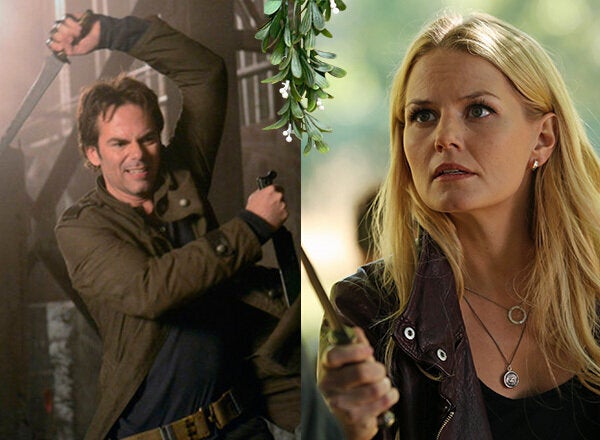 Characters We'd Put Under The Mistletoe