During the European Society for Cardiology conference in Rome, Professor Charalambos Vlachopoulos of the University of Athens Medical School told fellow researchers vaping had the same damaging effects to the aorta as smoking, The Telegraph reports.
"We measured aortic stiffness. If the aorta is stiff you multiply your risk of dying, either from heart diseases or from other causes," Vlachopoulos said at the time.
It should be noted, however, that while the results were the same, the time required to get the results were vastly different. According to the study, a 30-minute vaping session yields the same results as a five minute smoking session.
But that doesn't mean it's a safer option. "There could be long term heart dangers. They are far more dangerous than people realize," says Vlachopoulos. "I wouldn't recommend them now as a method to give up smoking. I think the U.K. has rushed into adopting this method."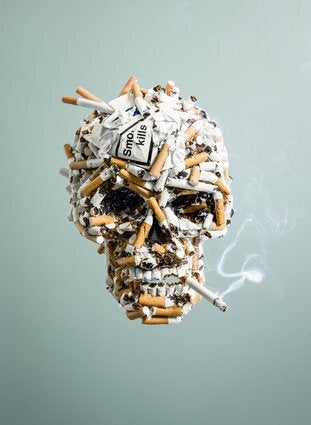 15 Undeniable Facts About Smoking