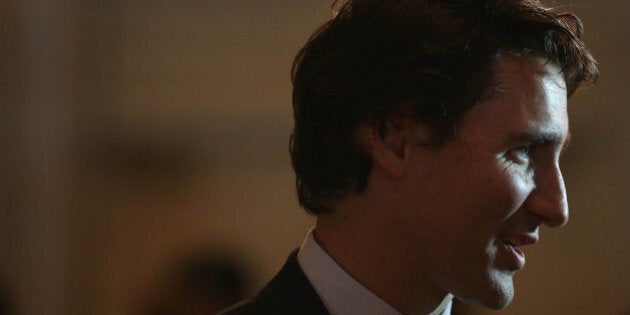 OTTAWA — Another Liberal is accusing leader Justin Trudeau of breaking his open nomination pledge, contending that the party revoked his candidacy to pave the way for its preferred candidate in an Edmonton nomination race.
Party officials acknowledged that Edmonton–Mill Woods resident Varinder Bhullar was not their preferred candidate, but they told The Huffington Post Canada they barred him from contesting the nomination only after an audit found that he had violated party rules by signing up a significant number of people who did not pay for their own memberships.
"The man cheated. He was caught. And it was a pretty flagrant violation," a Liberal party official said, insisting on anonymity.
This story – filled with twists and turns and allegations of wrongdoing and conspiracies – is the latest chapter in a controversy that has followed Trudeau since he promised, nearly two years ago, that Liberals would hold open nominations in every riding. At the time, Trudeau said Canadians needed to see that the Liberal party was willing to "completely reboot" and said all candidates would be chosen in a "free vote." But so far, the process has been marred by allegations from across the country of favouritism, leaving many would-be candidates and even organizers frustrated.
Bhullar, a long-time Edmonton resident, said he believes Grit national campaign co-chair Katie Telford revoked his "green-light" status because he refused to step aside in favour of star candidate and city councillor Amarjeet Sohi. Bhullar said he was informed in writing in January that he wouldn't be allowed to run for the nomination and couldn't appeal the decision.
"That's what I mean by trying to bribe me and threaten me," he told the Huffington Post Canada this week.
Bhullar was approved last March to run for the nomination in the riding, which the Liberals hope to steal from the Conservatives in the next election. The party was interested in Sohi, however, and commissioned a survey of local residents to find out which man would have a better shot at winning the seat. Sohi's name recognition and profile as a well-liked councillor propelled him to the top, and Liberal officials went to Bhullar with an offer.
Bhullar said he was asked to run in Edmonton–Wetaskiwin, a riding that "is 99 per cent Conservatives," and which the party told him directly "you cannot win."
In return for running a hopeless campaign, Bhullar said, he was told that he would be made vice-president of the party in Alberta and that Sohi would help him run for his vacated council seat.
Sohi vehemently denies the assertion. Whatever problem Bhullar is having with the Liberal Party of Canada is between him and the party, Sohi said.
"People can make allegations whatever they want… but they need to resolve their issues within the party and not implicate other people when other people are not involved."
Some residents in the riding aren't sure whom to believe.
Aman Gill, a 40-year-old past provincial candidate who toyed with the idea of running for the nomination, said there is a lot more she wants to know to the story.
"Everyone is wondering what is real, what is the actual story."
"It's pretty ugly. It's just not what I believe in. It's gone sideways."
Sohi said he was approached by the party in the spring and spoke with Trudeau but decided late in the summer that he wanted to focus on council matters and respectfully declined. Sohi later changed his mind, entering the race officially last week.
Bhullar insists he was told by an official from Ottawa: "I have instructions from above. Councillor Sohi is our preferred candidate. We will do anything to get him as a candidate."
"They also said, we will set you up [with] something else."
Bhullar believes the party manufactured a reason to kick him out of the contest after he refused to step aside.
In November, the party told him they had found serious infractions with his memberships and asked him to withdraw or be red-lighted. Bhullar insists he wasn't aware of any problems with his memberships, that he never paid for anyone's membership and isn't aware of any of his volunteers' doing so either.
"I didn't have anybody against me, so why would I cheat? There was no other candidate at all, until this candidate came in after I was kicked out, so I didn't need to cheat at all."
Bhullar said the party told him some infractions had been flagged in April which led to a larger audit in the fall. But if there were problems with his memberships, why didn't the party warn him earlier, he wonders. Why did they wait to tell him until after he had refused to step aside?
'He Can Beat Uppal And You Can't'
A senior Liberal official acknowledged the party tried to get Bhullar to drop out of the race but insisted that he was kicked out only because he broke the rules.
"Had he not been caught cheating, he would still be a green-light candidate right now, in spite of the fact that we wouldn't be particularly pleased about his candidacy and we would greatly prefer the other guy to win."
The official said he frequently discusses with candidates their internal prospects and their chances in a nomination race or their green-light status. "Discussions about switching ridings are also not uncommon," he said.
"It's my job to have these discussions all the time. Some of those things that Varinder alleges probably were discussed in broad strokes. … Some of those things I may have said; some of the things others may have said."
"I certainly can't guarantee that he would have become a city councillor, but we did know that he had an interest in being a city councillor previously. If Sohi had been our candidate at that time, there would have been a byelection, so, you know, these are common discussions."
The official acknowledged the party commissioned a poll, which, he said, showed Sohi had a much better chance of beating Conservative MP and Minister of State for Multiculturalism Tim Uppal.
"We did show it to him, saying this other guy is 15 points ahead of you and he can beat Uppal and you can't, maybe you would like to consider going to another riding. He said no. We shrugged our shoulders. We said fine."
At that point, Sohi had already informed the party he was not interested in running, the official said.
In the fall, the Liberals conducted an investigation of Bhullar's membership and found flagrant abuses of the rules, the official said.
"In fact, the worst that we have ever seen in the country. And we have done a lot of these investigations. We have red-lighted people for the exact same thing but it never never made the papers."
Usually candidates quietly withdraw from the race rather than having their names dragged through the mud and their reputation tarnished, he added.
The official declined to say exactly how many candidates had had their candidacies revoked but pegged the number at "more than a dozen but less than 50 across the country."
In Bhullar's case, the official said the party "maybe contacted 50 to 60 people and upwards of two-thirds of them said they didn't pay for their memberships."
"One of them said, the candidate himself said because you are a good friend of the family don't worry about it, we'll take care of your membership fee."
The Liberal party bars candidates and their campaign team from paying for party memberships. The internal party rule also helps ensure Election Canada contribution limits are observed.
Northern Alberta election readiness chair Kevin Feehan told HuffPost he doesn't know much about the case because officials in Ottawa told him in the summer there were problems with Bhullar's documentation and they would be taking over his file.
Feehan did attend the November meeting where the party laid out everything they had uncovered over two audits. He said he remembers there were problems in about 80 per cent of Bhullar's memberships.
"Everybody in the country gets spot-checked just to make sure that nobody in the country is trying to play loose with the rules," he said.
Bhullar, however, believes the party only engages in audits when they are looking for reasons to get rid of candidates. He points to Vancouver South candidate Barjinder Singh Dhahan who planned to run against Trudeau's preferred candidate Lt.-Col. Harjit Singh Sajjan before he announced unexpectedly that he was stepping down, after the party found membership infractions.
Sital Nanuan, the local Liberal riding president, told HuffPost he was never made aware of any complaints or any problems with Bhullar's campaign and has "no idea" what prompted the audits.
The official with party headquarters in Ottawa, however, said it was a flag from someone locally in Edmonton that prompted them to take a closer look.
After Bhullar was informed that his candidacy would be revoked, Sohi was again approached to run, Liberals involved in the race said. Members of the Sikh community especially urged him, noting there was no longer a candidate in Edmonton-Mill Woods, Feehan said.
In January, Sohi decided to fill out a nomination form and last week officially joined the race.
Since then, things have turned nasty.
Bhullar has accused the party and Sohi of acting unethically. He suggested Sohi's supporters may have told party officials in Ottawa they hadn't paid for their memberships in order to hurt his candidacy.
Sohi denounced the allegation as "absolutely baseless."
"We would never ever engage in any sort of complaining about anybody. I respect him. I know he is a nice guy and he runs a wonderful program in the community, this school program. I have no ill feelings towards him at all. So I don't know where this [is coming from]," Sohi said.
Bhullar also accused Sohi of volunteering with the NDP — something Sohi doesn't deny.
"I volunteered on many campaigns… I have helped candidate from the NDP, I have helped candidates from the Liberals. Even at the provincial level I have friends who belong to the Conservative party."
"I try to support the best candidate regardless of party affiliation, because to me the integrity of the candidate is more important than which party they belong to," Sohi said.
Accusations Against Bhullar
Perhaps in return, some Liberals are suggesting that Bhullar is in contact with Uppal, the Conservative challenger, and is out to smear Sohi. They note that Bhullar volunteered on Conservative MP Mike Lake's 2006 campaign, although they acknowledge Bhullar's long roots with the Liberal party during the David Kilgour years in the 1990s and early 2000s.
Bhullar said that allegation is totally untrue and hurtful.
"I was the person who was working against Tim Uppal when we defeated him and when we won with David Kilgour's victories. I was the person working on that campaign and we defeated him there. So why would I work for Tim Uppal now?"
Feehan told HuffPost he has heard all the rumours but doesn't want to impute bad motives to Bhullar.
"I think he is unhappy with the way things turned out and maybe I would be if I was in his position as well."
Bhullar said he believes the party - and not he - was responsible for checking his memberships. If his members were illegitimate, he doesn't understand why money hasn't been returned or why their names were still included in the party's database until December. He wants Trudeau to step in and reinstate his status as a candidate in the race.
"I am hoping that Justin Trudeau will stand up and work against these corrupt bureaucrats who are trying to buy me and threaten me," he said.
Open nominations are a mess, several Liberal organizers acknowledged privately. They take an inordinate amount of time to manage, the process isn't always smooth nor the result predictable.
"It's always easier to say we are just going to appoint these people. It's easier but it's not necessarily better," said one member of the Liberals' national election readiness committee. "There has never been a process designed in any political party that has eradicated so-called headaches."
The Liberals have recently suffered several public headaches. In Ottawa-Orléans, David Bertschi has accused the party of kicking him out of the race to make way for star candidate retired Lt-Gen. Andrew Leslie. In Vancouver-Granville, would-be candidates were discouraged from challenging Trudeau's favourite pick, aboriginal leader Jody Wiilson-Raybould. And in Vancouver South, that controversy has surrounded Harjit Singh Sajjan's acclamation.
These problems are not unique to the Liberal party. The Conservative party, in particular, has had its share of complaints from would be challengers who feel they were not given a chance to compete in a fair open nomination process.
Local Liberals said they don't think this controversy will affect the Grits' chance of winning the seat. As long as they have a good candidate, people will get behind that person, they said.
But there is some frustration. Trudeau promised open nominations as part of his leadership bid and some Liberals are wondering if he could have managed expectations better or been clearer about that meant.
The Liberal leader declined to comment on this story. But the official, who spoke on condition of anonymity, said he believes the party has been clear.
"We said all along that open nominations means a) not every candidate has the right to run if they don't pass the process or even if they pass the process subsequent to that they are caught breaking the rules; or b) just because the contest is open doesn't mean people [in the Leader's office] are agnostic about who the winner is going to be."
Liberal party spokesman Olivier Duchesneau told HuffPost that all candidates have to follow a "a robust and rigorous process" and that "Varinder Bhullar's name won't appear on the ballot for the nomination meeting in Edmonton-Mill Woods because some serious issues prevented him from completing the process."
Feehan, the election readiness chair in Northern Alberta, said he thinks on the whole, open nominations have been positive because they've brought more transparency to the process.
"I know that sometimes it brings messiness because it is transparent. You can see when things are not smooth. But at the end of the day, I think democracy is served better by a transparent process even if it is messier."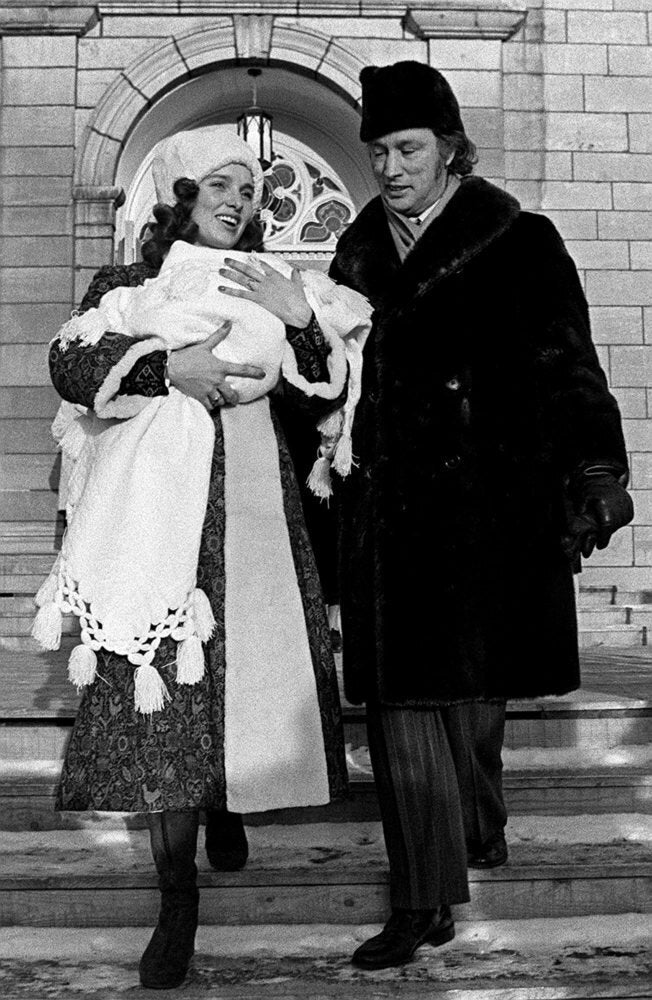 Justin Trudeau Through The Years
Popular in the Community