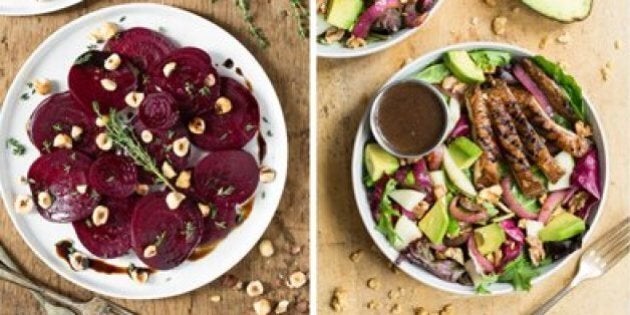 When Angela Liddon started her blog, Oh She Glows, more than five years ago, promoting a vegan diet wasn't her primary aim.
"I started the blog to talk about my recovery from an eating disorder — something I struggled with for ten years of my life — and how I got on a healthier path," Liddon said. "I wanted to share my experiences with others in hope that it would help them through similar struggles."
But since going fully vegan in mid-2009, Liddon's popular blog has become on of the web's hottest destinations for healthy and enticing vegan recipes. Now she's released her first cookbook, The Oh She Glows Cookbook: Vegan Recipes to Glow from the Inside Out, and is reaching an even wider audience.
"I ended up connecting with so many women and men through my story and it was great motivation to stay on a healthy path," she said.
Read these ten surprising things about vegan eating, and check out a recipe from the book, for a "Glowing Mojo-ito Green Monster" smoothie. Maybe you'll be convinced to give it a try, at least once in a while.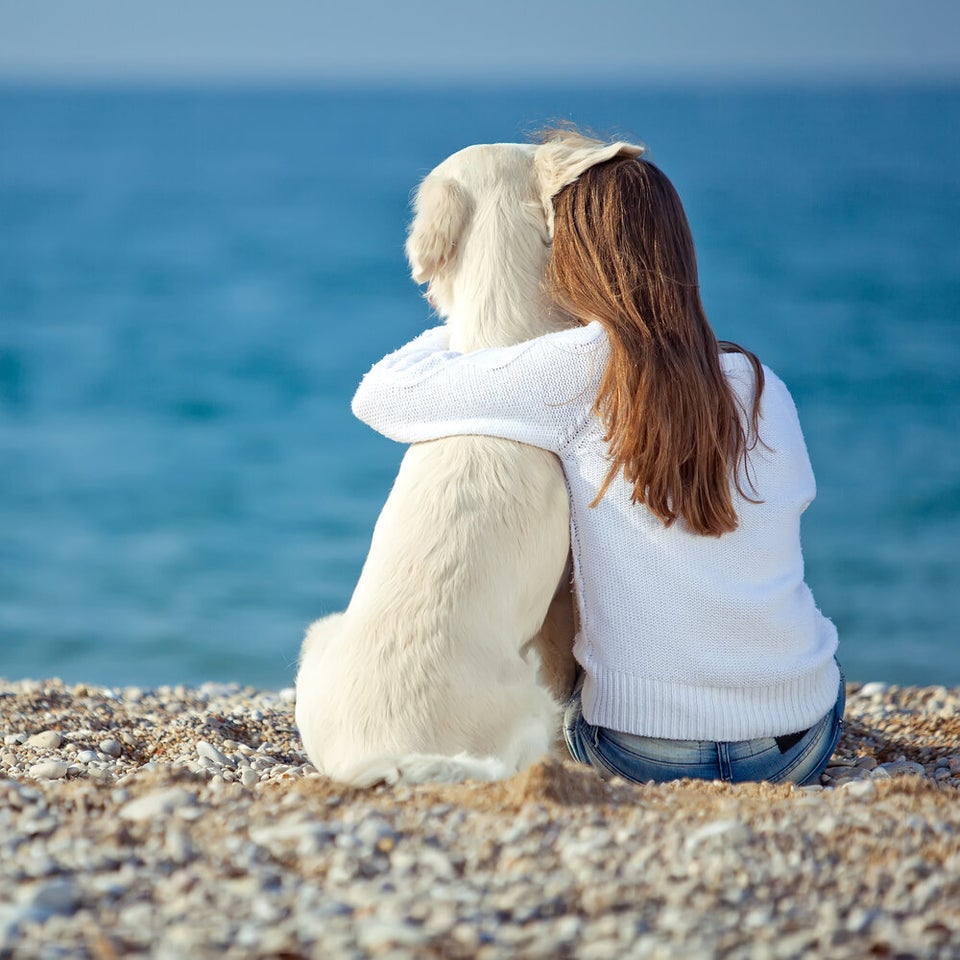 10 Surprising Vegan Facts
1. There's More Than One Reason To Be Vegan: Many people become vegan because they believe it's wrong to consume animals and animal products, but that's not the only motivation. Others choose a vegan diet for their health. And some start eating vegan for one reason and then find others to continue. "My motivations are health related," Liddon said, "but I also eat this way because I'm an animal rights advocate and care about the environment too. It's important to me that my beliefs are in line with the food on my plate."
2. You Don't Have To Give Up Everything: Liddon reworks some comfort food favourites, like fettucine alfredo, for her recipes, particularly around the holidays. "The trick is to make it look easy in a blog post, but there is so much work that goes into each one," she said. "Many of my recipes go through five to ten trials before I feel that they are exactly how I want them to be."
3. It's Good For The Environment: The production of animal protein is hard on the environment in many ways. Land is cleared for grazing animals, including rainforest land in some parts of the world. Raising livestock requires massive amounts of water — much more than needed to grow crops. And overfishing is damaging ocean ecosystems around the world. By cutting animal products out of your diet, you play a small part in reducing these effects.
4. Yes, You Can Get Enough Protein: The first question many vegans hear from non-vegans is "How do you get enough protein?" It's not that hard, actually — there are many great plant-based sources of protein, including legumes, beans, tofu, soybeans, nuts, and seeds. As a bonus, a lot of plant-based protein is low in fat (or fat free) and high in fibre.
5. It's Not All Kale And Chickpeas: Kale is healthy and chickpeas are a great source of protein and fibre, but you can have a little fun with veganism too. Some of Liddon's most popular recipes are her healthy desserts like almond butter cups.
6. It Can Be Cost-Effective: Animal protein can be expensive, and many plant-based substitutes are much easier on your wallet. Beans and legumes, for example, are very inexpensive — especially if you buy them dry and cook them from scratch (as a bonus, that will also mean less sodium). Slow cookers are an easy way to cook a big batch of your favourite pulses and have them handy for the week.
7. You Don't Have To Go Cold Turkey: Liddon began experimenting with vegan recipes when she started her blog in 2008, then growing her own vegetables and working at a farmers' market, but she only became fully vegan in mid-2009. Many people transition into veganism, in a variety of ways, and some eat vegan part-time but still consume some animal products — just much less than they once did.
8. You'll Have A Varied Diet: "I was shocked at how many things there are to eat on a vegan diet," Liddon said. "I used to think that a vegan diet was very limited or restrictive, but I've totally found the opposite. My diet is now more varied than it ever was in the past."
9. You Do Need A B12 Supplement: A plant-based diet can provide you with all the vitamins and minerals you need — except for B12, which is found only in animal foods. You'll need to take a supplement in order to avoid a deficiency, which can cause symptoms similar to anemia and even nerve damage. Look for a sublingual or liquid supplement you put under the tongue to up absorption. Also, some vegan milk substitutes, like almond milk, and cereals are fortified with B12.
10. It's Delicious!: The recipes from Oh She Glows and vegan blogs like it are proof: vegan eating can be healthy and delicious. If you want to learn more, check out some other famous vegan chefs, including Isa Chandra Moskowitz and Chloe Coscarelli.
Glowing Mojo-ito Green Monster
1⁄2 cup (125 mL) watermelon cubes (optional, but recommended)
1 to 1 1⁄2 (250 to 365 mL) cups baby spinach or other leafy green
1 cup (250 mL) coconut water or water
1 large sweet apple (such as Gala or Honeycrisp)
3 tablespoons (45 mL) avocado
1 to 2 tablespoons (15 to 30 mL) fresh lime juice, to taste
5 to 10 large mint leaves, to taste
Makes 1 (3-cup/750-mL) smoothie
gluten-free, oil-free, raw/no-bake, soy-free, sugar–free, grain-free, nut-free
1. Freeze the watermelon cubes (if using) overnight or until frozen solid.
2. In a high-speed blender, combine all of the ingredients and blend until smooth. Pour into a glass and toast to green drinks!
Tip: If using water instead of coconut water, you might want to add a bit of liquid sweetener to make up for the lack of sweetness.
From The Oh She Glows Cookbook: Vegan Recipes to Glow from the Inside Out by Angela Liddon. Copyright © Angela Liddon, 2014. Reprinted by permission of Penguin Canada Books Inc.
Popular in the Community