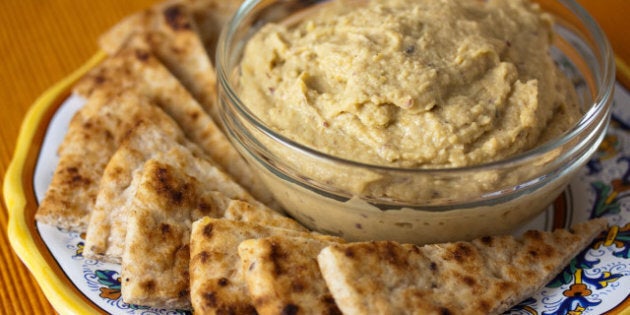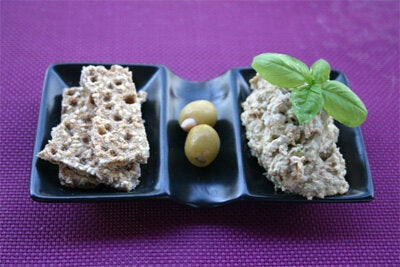 The inevitable outcome of many a meal made at home tends to amount to a vast variety of fridge and pantry odds and ends -- the pile of leftover ingredients you are stuck with after having purchased a bunch of recipe-specific food items. Living alone and constantly cooking, I tend to have quite a few unfinished bottles of this, or jars of that.
One evening this past week as dinner time was quickly approaching, I dove in to my pantry to grab some quinoa or brown rice to use as a base for an Asian-inspired veggie bowl I had been thinking about creating all day. But for the first time in as long as I can remember, I had neither item in stock. Clearly, something had hiccuped in my by now well-honed grocery shopping-shopping list food supply system! Not one, but two of my pantry staples had run out? Inconceivable.
And so, I did what any kitchen creative would do, and I compromised. I turned to the lone can of lentils that sat on the top shelf, and quickly my meal plan morphed from the world of miso gravy and kimchi, to a trip to the smooth and spicy landscape of curry, curry, and more curry.
And what was I left with at the end? A half a can of soft and mushy unused lentils in the fridge, that I gave new life to via this humble yet delicious take on hummus. With an extra kick of good fat and protein thanks to the addition of hemp hearts!
Amped-Up Lentil Hummus

• 1 C cooked lentils (freshly cooked or canned)

• 1 small clove garlic

• 7-8 fresh basil leaves

• 1 T freshly squeezed lemon juice

• 1 1/2 T tahini

• 1 T hemp hearts

• 1 T extra virgin olive oil

• 1/2 t cumin

• Sea salt to taste

Add all ingredients, minus the sea salt, to a small (2-4 cup) food processor. Process on low until desired consistency is reached. I like it a little bit chunky. Season with salt to taste.

If you only have a large bowl processor, feel free to double all of the ingredients. This will help bulk up the contents to allow for easier blending.