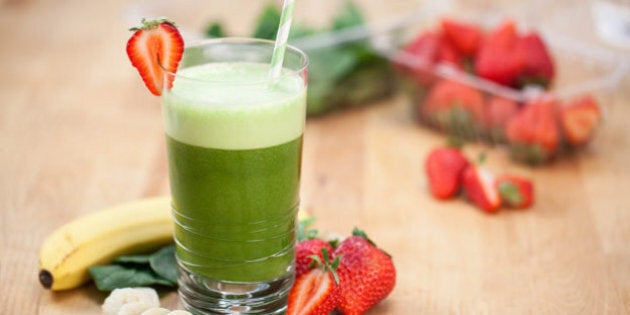 Juicing vegetables and fruits is a great way to pack in those daily nutrients that are often forgotten in the daily crunch to get food on the table, and there are tons of smoothie recipes out there to help you along the way.
In recent years, the juicing trend, which was originally popular among celebrities such as Gwyneth Paltrow, Jennifer Aniston and Ryan Seacrest, has become widely practiced. The trend has its obvious benefits — it's an easy way to consume essential vitamins and minerals in a few giant gulps.
The juices are typically made with green vegetables, such as kale or spinach, with a variety of fruits, berries and binding liquids such as orange juice or almond milk.
Another New York-based nutrition expert, Joy Bauer, is among the many health experts who disagree with cleanses. Bauer says that the lack of fibre and protein can cause spikes in blood sugar, dizziness, and headaches. She recommends instead adding fresh juices to a solid food diet, or replacing only one meal a day. Because essential nutrients, fibre and protein in fruits and vegetables are often found in the skin or pulp, it can be a good idea to add powdered supplements to juices, or simply eat whole fruits as well.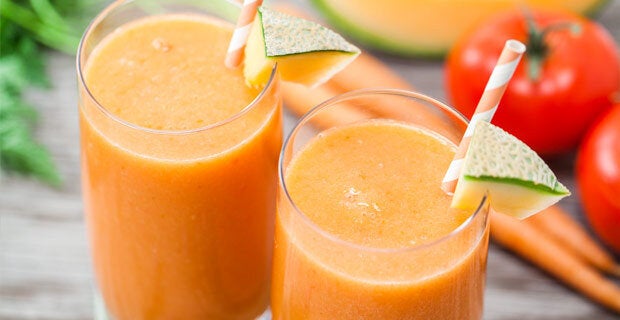 9 Healthy and Delicious Vegetable Juicing Recipes