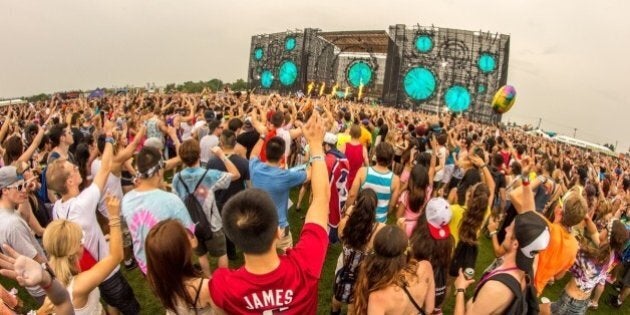 Toronto City Councillor Giorgio Mammoliti wasted little time indirectly linking the deaths of two people at last weekend's VELD Music Festival to the positions held by two fellow city councillors. Now he's demanding those councillors resign.
"Councillor Perks and Layton should resign their seats on Council," Mammoliti wrote. "If it wasn't for them pushing for these events and insisting they be held on government lands I don't believe these kids would be dead today."
On Monday, CBC reported two people, a 22-year-old male and a 20-year-old female, died after taking drugs believed to have been bought at the festival which took place at Downsview Park.
Toronto Police Deputy Chief Mark Saunders said 15 people were in a state of medical distress and were hospitalized. Saunders also encouraged anyone who had "concerns" for the behavior of those who attended the festival to "go to the hospital immediately and seek medical attention."
Mammoliti's statement -- which didn't offer condolences to the families of the two who died -- also referenced the Digital Dreams festival in June as well as an AVICII show at Toronto's Rogers Centre, both of which resulted in people being hospitalized "for drug and alcohol related illness."
"These Councillors are telling you it is acceptable for your children to go to EDM events and even encouraging it knowing that illicit drug use is rampant and possibly fatal."
Mammoliti also took aim at INK Entertainment and the company's CEO Charles Khabouth who he deemed as "the other responsible party here" for what transpired. "Since I have made people aware of the repercussions of holding these EDM events the incidents at INK Entertainment organized events cannot be ignored," Mammoliti said, adding INK was responsible for putting on both VELD and the AVICII concerts. "I suggest that we revisit whether or not INK Entertainment should be getting approvals and permits ever again. How many more have to die before we finally accept these EDM events cannot be held on government lands or anywhere else?"
As of Wednesday morning neither Layton nor Perks have commented on Mammoliti's statement. However, the Toronto Star reported INK Entertainment is not taking those statements lightly and are considering legal action. "Your irresponsible actions do very little to serve the public and have, in addition, now exposed the taxpayers of Toronto (and you) to the expense of a large and costly lawsuit which it can ill afford," a letter the newspaper obtained written by INK Entertainment's lawyer James Zibarras, adding Mammoliti used the tragedy to spread "false, misleading and defamatory statements" regarding the company.
The letter states INK Entertainment demands a full retraction and apology for the statements or they'll pursue legal action. Mammoliti has yet to respond to INK's demands.
Mammoliti -- who made no mention of a shooting at the Muzik nightclub early Tuesday morning which left two wounded -- has previously waged a war of words against EDM events.
In June, Mammoliti insinuated Councillor Gord Perks was taking the side of sex offenders in his district regarding EDM events held on the city-owned Exhibition grounds, even labeling Perks' ward as a "pedophile district." Shortly thereafter Mammoliti told John Oakley of Talk Radio AM640 that "all ages" EDM events meant that "you can have a five-year-old there and you have six- and seven-year-olds."
The statement also has Keegan Henry-Mathieu, a candidate running in Mammoliti's riding in the upcoming municipal elections, considering sending a letter to the Integrity Commissioner regarding Mammoliti's relationship with the Muzik nightclub.
Henry-Mathieu also rebuked Mammoliti's stance in a letter he tweeted. "He's not only attacking an entire genre of music, he's targeting specific companies while using the deaths of attendees to prove his point," Henry-Mathieu wrote.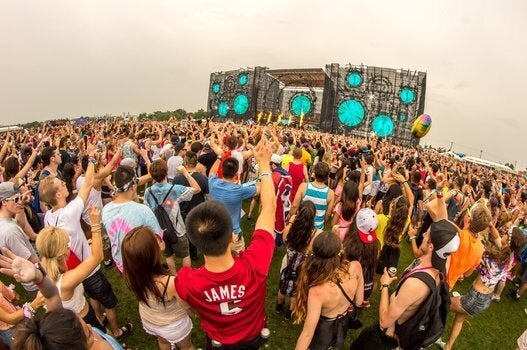 VELD 2014 Festival Photos
Popular in the Community