Residents are facing otherworldly sticker shock for basic goods, amid an economic crisis fuelled by the oil price collapse and excessive government spending.
High food costs are not the only issues facing everyday Venezuelans. The country's Pharmaceutical Federation guesses that it is without 80 per cent of essential medical supplies, according to CNN. There are rolling blackouts, and government employees now only work two days a week.
However, those food costs are a simple way to visualize the crisis in the socialist country.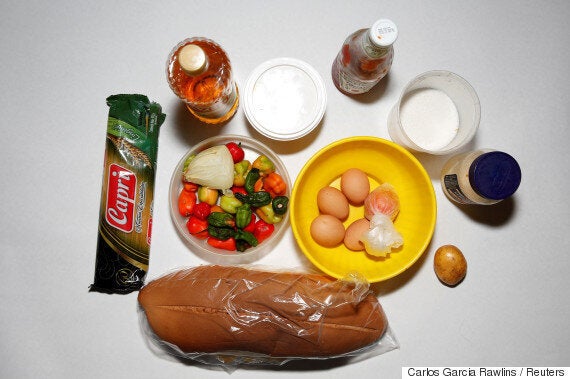 All the food available in the house of Mirella Rivero and her family, is pictured at their home in Caracas, Venezuela April 15, 2016. (REUTERS/Carlos Garcia Rawlins)
To make things worse, the regulated government price for goods is not the one at which many Venezuelans buy their groceries. Store lines are incredibly long, so most people buy their products on the black market, where items are far more expensive.
The slideshow below will give you an idea of how much staples cost at both the regulated and black market price, compared to the country's minimum wage.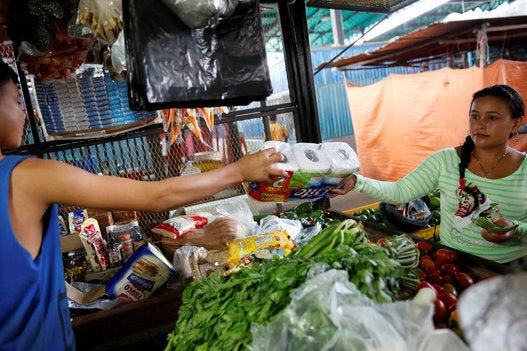 The Cost Of Living In Venezuela
Popular in the Community