Venezuela's economic crisis has sent many people into poverty — and some have seen dramatic physical effects on their bodies.
An annual survey reported last week on Venezuelan living conditions found nearly 75 per cent of respondents lost an average of 19 pounds unintentionally in the past year.
The ENCOVI survey, which was conducted among 6,500 families, suggests 9.6 million Venezuelans, approximately 32 per cent of the country's population, eat two times or fewer per day.
The authors highlighted contributing factors to be inequality in quality and quantity of food available and compromised food security.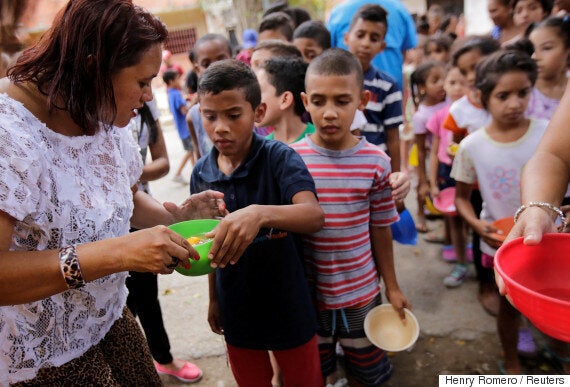 The country's economic contraction and corruption were also noted.
An oil price crash in 2014 and ensuing policies from President Nicolas Maduro have led to the colossal food shortages and sky-high inflation, according to CNBC.
The International Monetary Fund predicted in 2016 that inflation could top 1,640 per cent this year.
Nearly a quarter of people said they didn't have enough to eat.
In most diets, red meat and chicken are being displaced by vegetables and tubers such as potatoes.
Those in the most extreme poverty are living off of tubers, rice, flour and vegetables.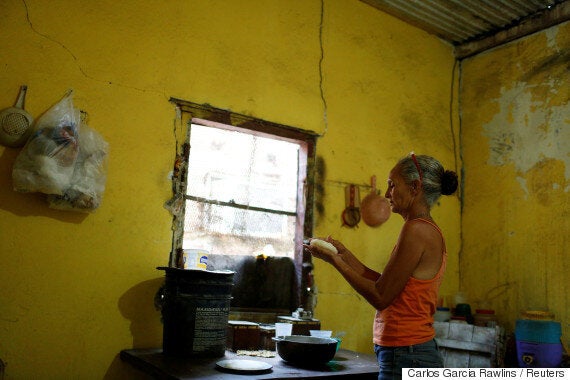 One of the report's authors, a doctor who specializes in nutritional food planning, told RunRun.es the government needs to address the "intensive" food crisis.
"Our children, adolescents, mothers and elderly are dying," said Maritza Landaeta-Jiménez.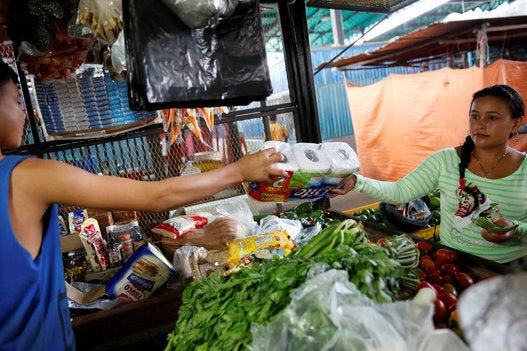 The Cost Of Living In Venezuela