Venezuelan Vice-president Nicolas Maduro condemned as "miserable" the proposal from Canada to send a diplomatic mission from the Organization of American States (OAS) to study the crisis in Venezuela.
Maduro said the proposal "had nothing to do with the democratic life and independence of (Venezuela)." in an interview to the Spanish international news agency EFE this Thursday night.
"Sadly an extreme right wing governs (Canada) and have positions that have been isolating Canada from the international community.
"This has provoked public contempt of the progressive governments of the world," said Maduro.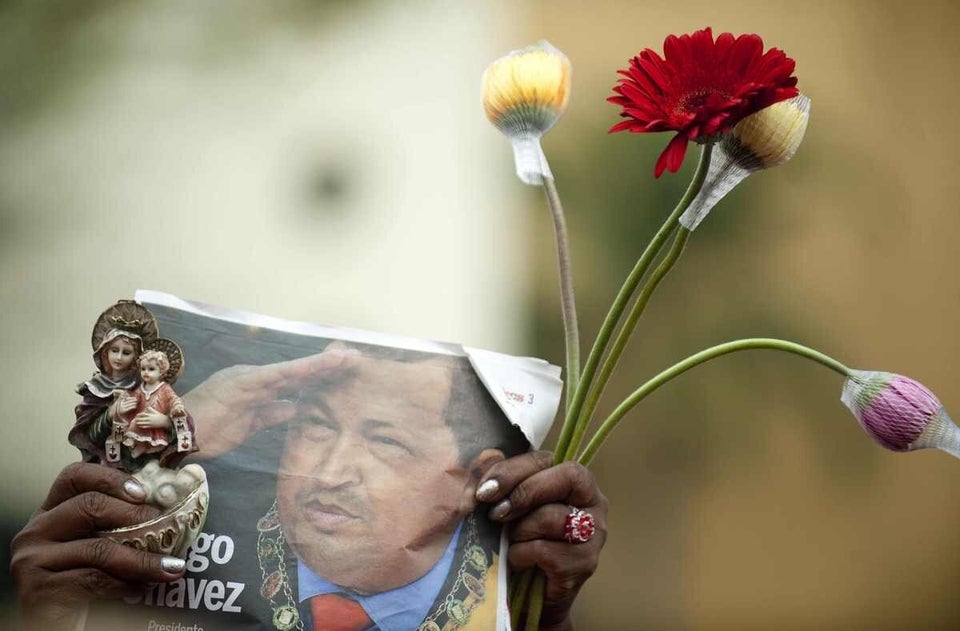 Hugo Chavez
Maduro congratulated the Venezuelan ambassador to the OAS Roy Chaderton for his work during the OAS session this Wednesday.
Charderton gave a very critical view of the mission proposed by Canada during a morning program this Thursday on the government's TV Channel in Venezuela.
The ambassador labeled the proposal as "interventionism" and "very unpleasant."
Charderton said the real intention of the proposed mission was to "sneak into Venezuela and our internal affairs."
The Canadian ambassador to the Organization of American States (OAS) Allan Culham made the proposal this Wednesday to study the situation in Venezuela.
"Canada would like to present the possibility of a mission to see the acts in Venezuela under the direction of the general secretary, like it was made in Paraguay.
"This mission could be considered as a better practice of the OAS to be able to analyze the situation of governance in the country," said Culham during the session.
However, the motion was not accepted by the General Secretary of the OAS Jose Miguel Insulza because it was made in the section of "others" of the session and it was not in the agenda.
Venezuela has been submerged in uncertainty since December 8, when Chavez went to Cuba to receive a new surgery to treat his Cancer. His troubled health and resulting absence have created a constitutional crisis in the country.