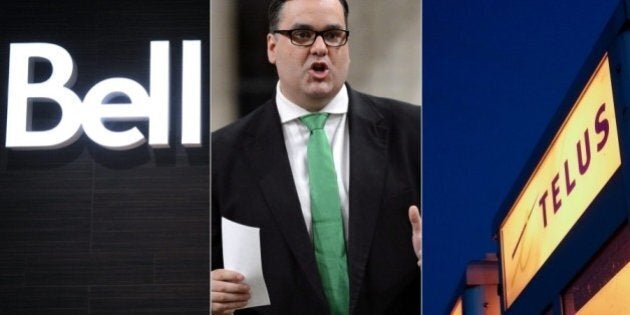 You wouldn't think of the Harper government as warriors fighting Big Business, but in the Great Telecom War of 2013, that's the position they're taking.
Or maybe it would be more accurate to say they're fighting Big Business on behalf of another big business — in this case, Verizon.
In the latest salvo, newly-appointed Industry Minister James Moore slammed a campaign by the big three wireless providers — Bell, Rogers and Telus — to stop Verizon from coming to Canada as "dishonest" and "misleading."
Under the current rules, set up by the government about five years ago, Verizon, which would have very little Canadian market share to begin, would be treated as a "new entrant" and given the right to bid on twice as much spectrum as the big three, leaving those companies to fight over a smaller share of available bandwidth.
The big three want Industry Canada to change the rules ahead of a deadline for spectrum bids in September.
"The biased spectrum auction and other major subsidies being proposed for Verizon have all the hallmarks of a political populist initiative to capitalize on a misinformed public view that the Canadian cellular market is uncompetitive," Fell wrote.
Industry Minister James Moore hit back on Tuesday, issuing a statement calling the big wireless companies' campaign misleading.
"Unlike Mr. Fell, I do not believe the public is misinformed," Moore said in the statement. "I think Canadians know very well what is at stake and they know dishonest attempts to skew debates via misleading campaigns when they see them. Equally, Canadian consumers know instinctively that more competition will serve their families well through better service and lower prices."
That comes as a report in the Globe and Mail — which is owned in part by the same company that owns Bell — suggested that Verizon has been lobbying the Harper government to come to Canada — or that perhaps the government has been actively courting Verizon for that same purpose.
Tech blogger Peter Nowak points out that time is running out for Verizon: It has to submit its spectrum bid by Sept. 17, or risk being left out of the crucial auction.
Nowak suggested Industry Canada could "direct the [CRTC] to start cooking up a scheme to regulate prices."
The Telecommunications Workers Union, which represents Shaw and Telus workers, added its voice to the opposition to Verizon on Wednesday, arguing the company's arrival would not guarantee lower cellphone bills, and would serve lucrative urban markets while ignoring Canada's rural population, the Canadian Press reported.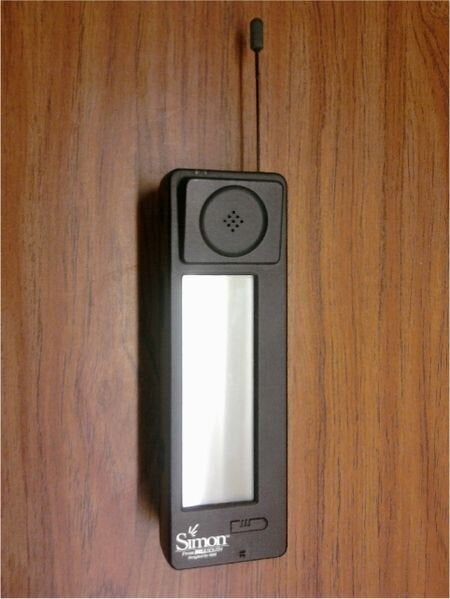 The 8 Most Important Mobile Phones In History