Its sellers are undergoing a bankruptcy process.
Check out photos of 40 Park Lane Circle, the Versailles-inspired mansion that just can't seem to sell: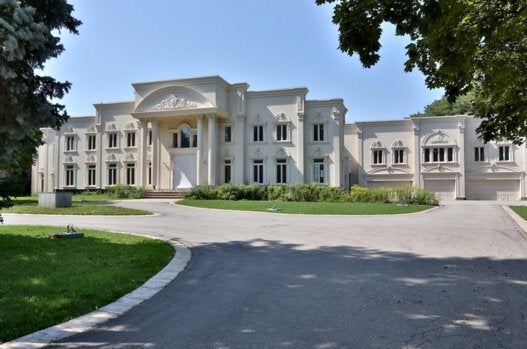 Versailles-Inspired Mansion in Toronto
The home, which requires as much as $1.5 million in repairs, according to the Star, was designed by architect Jacques Dinel with features such as Corinthian pillars, a grand ballroom, library and Olympic-sized outdoor swimming pool.
The MLS listing for the property boasts its required repairs as an advantage, calling the home a "designer's dream, ready for details, fixtures and finishes chosen by you."
It had previously been listed for $23 million but it now sits on the market for just under $14 million.
But it is one of the nicer ones.


Popular in the Community