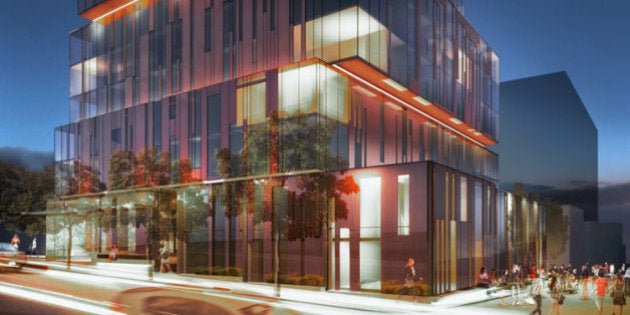 How would you like to live in a forest?
What if it had four walls, a kitchen, and a comfy bed?
On Oct. 29, Vancouver City Council approved the building of a project called The Vertical Forest. Created by Arno Matis Architecture, The Vertical Forest will filter and control light the way an actual forest would, according to a press release.
The building will grow in Mount Pleasant at 2290 Main St. at Kingsway, and is the neighbourhood's first rezoning development project since the Community Plan Implementation Strategy was revised.
"Once a coastal forest, now a bustling urban site, the building presents a contemporary design response that simultaneously captures the 'atmospheres' of the old and new Mount Pleasant," project architect Arno Matis said in the release. "The project's 'vertical forest' façade is an impressionistic interpretation of light filtering through Vancouver's costal rainforest."
The project uses a forest-like pattern on the building, employing a "biomimetic" (artificially mimicking a natural process) passive solar strategy. The "skin" will be tailored to the solar/view angles of the building's location, with innovative wood veneer and glass curtain wall panels giving it the feel and lighting of a forest.
The Vertical Forest Building is believed to be the largest application of this technology in the world.
Here's a look at the illustrations of the project: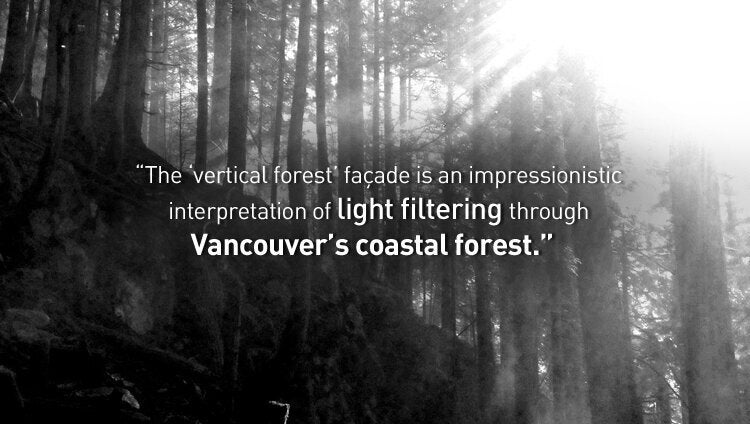 The Vertical Forest Building
Popular in the Community