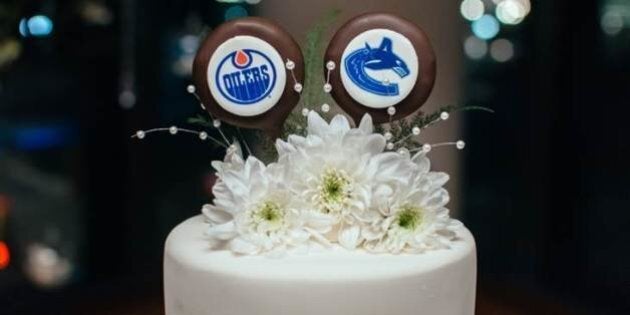 What Canadian couple hasn't fallen a little a more in love during a hockey game?
For Rocio Venida and Chris Phillips, it was Toronto Maple Leafs vs. Vancouver Canucks faceoff that did them in. The couple, who were both living in Toronto at the time, went on a date to a game, and when Toronto-born Phillips started cheering for Rocio's Canucks, she was smitten.
The couple got engaged after two years, while on a trip to the Philippines, where Rocio was born. They decided to hold their wedding in Vancouver at the gorgeous Fairmont Pacific Rim, and moved to the city permanently shortly after.
But as they planned their wedding, they didn't forget that first date, topping off their otherwise very elegant celebration with a hockey puck-themed cake.
They also incorporated plenty of other personalized elements, like table settings that showcased the places they'd travelled and wedding photos from their own families.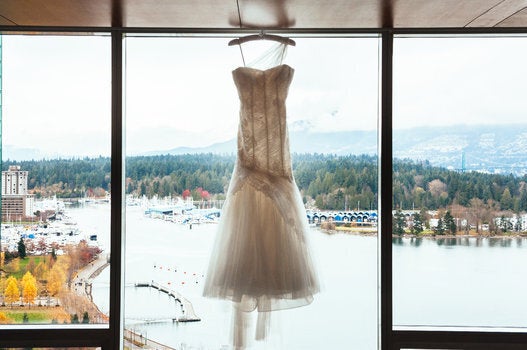 Stunning Canadian Wedding