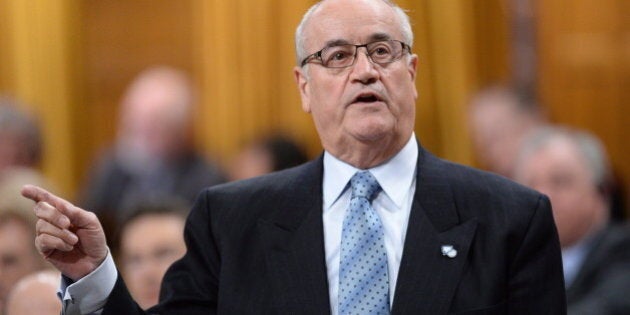 Embattled Veterans Affairs Minister Julian Fantino is blaming the union that represents federal government workers for much of the current friction between Canada's ex-soldiers and the Harper Conservatives.
And, just days after apologizing for arriving more than an hour late for a meeting with vets protesting the closure of eight regional Veterans Affairs offices, Fantino insists he has done nothing wrong.
Fantino said he was "saddened" that a situation he felt was being handled well was "propelled into an awful bad show of politics."
The minister put the blame squarely on the Public Service Alliance of Canada (PSAC), one of the largest unions in the country which represents Veterans Affairs staffers affected by the closures.
"I feel so badly for the veterans who really have been caught up as the meat in the sandwich for this whole thing," he said.
Fantino accused PSAC of spreading "misinformation" and engaging in "mischief-making" by suggesting Canada's veterans won't receive the support they need as vet services are moved to more than 650 Service Canada outlets and online.
"I would be agitated too if I heard some of these lies that they've been putting out," he said.
The minister blasted the union for saying veterans will now need to travel long distances to receive help. Fantino said Veterans Affairs case workers will be sent to the homes of those unable to travel.
"This kind of fear-mongering that now veterans have to travel long distances and be greatly inconvenienced, that's not true," he said.
Fantino was more than 70 minutes late for a meeting with veterans in Ottawa last week because he was in a cabinet meeting that ran long.
Once he arrived, Fantino clashed with the vets and took exception to one elderly ex-soldier who was pointing at him while talking.
Veterans emerged from the meeting enraged. One broke down in tears at a press conference.
Fantino apologized in the House of Commons for being tardy and said he later reached out to the veterans as well.
"Missing that meeting the other day was unfortunate," Fantino said on Sunday. "I apologized for that, but to make that into the kind of hyperbole, it's totally dishonest and I'm sorry to say it's being driven by the union. All of it has."
Fantino doesn't believe he should quit or be fired.
"I've done nothing wrong," he told Mercer. "Why should I resign?"
In fact, the minister seemed to suggest he was proud to have angered NDP Leader Tom Mulcair, who demanded last week that the prime minister fire his "incompetent" minister.
"I think for Mr. Mulcair to demand, ask in such an angry fashion (for) my resignation, I take that as a badge of honour," Fantino said.
The Toronto Sun confirmed last week that PSAC covered the travel and hotel costs for the seven veterans and one coordinator who travelled to Ottawa speak out against the government's decision to close regional Veterans Affairs offices.
Harper stood by Fantino in question period on Wednesday and dismissed the public outcry as having been manufactured by PSAC, which helped facilitate the meeting with the minister.
"We have a small number — a small number — of duplicate veterans offices that have a very small caseload," he told the House of Commons.
"I know the unions don't like it, (but) it makes a lot more sense to have 600 points of service for veterans," he said.
"I know why the unions and the NDP oppose that. This is in the best interest of veterans. They can play politics. We're going to keep delivering for veterans."
"To suggest they are merely dancing to their union puppet masters just heaps more insults on the veterans," Harper wrote. "It is inexplicable how the Harper government has turned the treatment of our veterans into a blind spot for his government."
Afghan veteran Bruce Moncur, who was in the room with Fantino when the meeting went off the rails, wrote in a blog for HuffPost that the Veterans Affairs minister's conduct was a "fresh handprint across all our cheeks."
Hundreds of veterans and their supporters rallied Friday in several cities to protest the decision to close eight Veterans Affairs offices across the country.
Listen to Fantino's full Newstalk 1010 interview below:
With files from The Canadian Press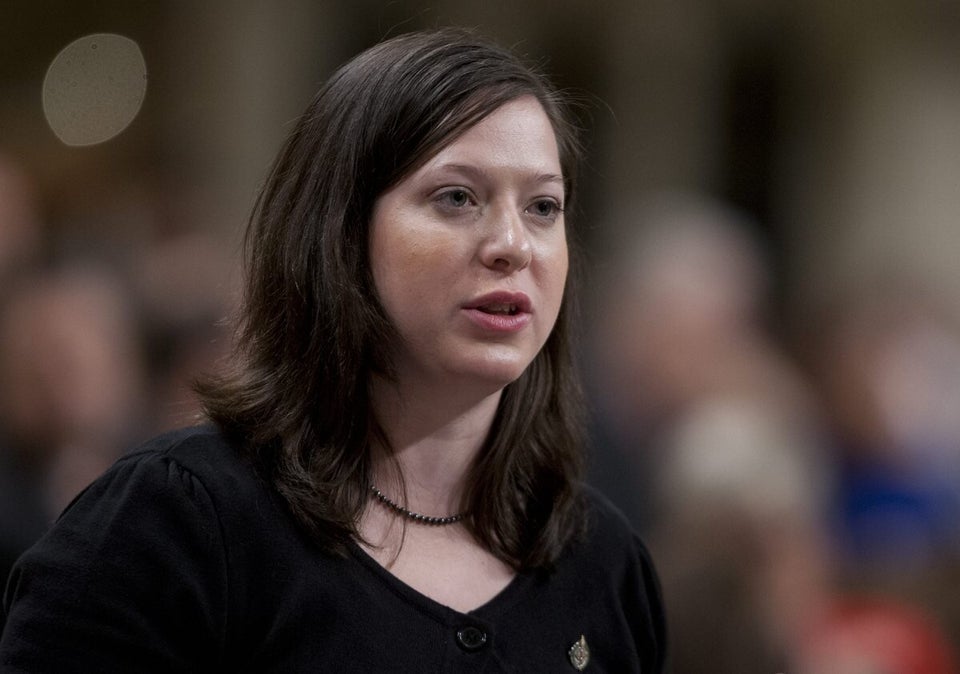 Current MPs With Military Experience
Popular in the Community