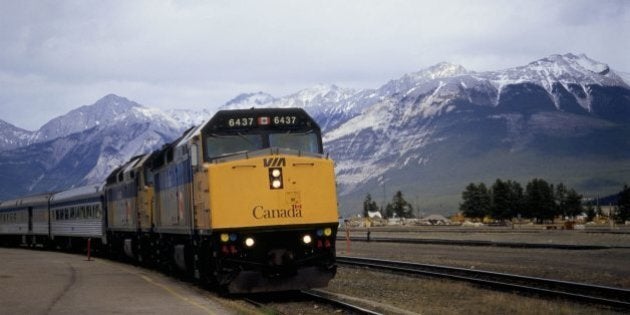 National Post columnist Chris Selley recently questioned Green Party Leader and MP Elizabeth May's support for VIA Rail's Toronto-Vancouver flagship train. Selley echoed the views of the Conservative-appointed Canada Transportation Act Review Committee, that the Canadian should not be subsidized.
Across its 4,440-km route, the Canadian provides an essential service to many communities without other public transportation options. It attracts large numbers of international tourists to the Canadian Rockies and communities like Jasper, Alberta. It is a globally-recognized symbol of Canada, and graces our $10 bank notes. Trains are also the most energy efficient form of land transport, with the lowest CO2 emissions.
Canada is the only developed country in the world without a national rail strategy.
Rail critics apply different criteria for different kinds of transportation spending. Expecting rail to be 100-percent privately funded is an unfair double standard intended to shut down passenger rail. The United States went down this road and found it was a dead end.
Former Senator Hillary Clinton had this to say on the subject: "Passenger rail is an essential element of our transportation network that provides irreplaceable capacity and mobility. For nearly seven years, we have had to fight the (Bush) Administration's constant attempts to privatize and dismantle our nation's premier passenger rail service, Amtrak. Eliminating Amtrak service would be an economic disaster and an irresponsible policy... No country in the world has ever developed and maintained a successful passenger railroad system without assistance from their national government."
Canada is the only developed country in the world without a national rail strategy.
In Canada, passenger rail funding of about $300 million per year is less than one percent of the government subsidies to roads, air transport and marine terminals. Many call the latter "investments," while the inadequate supports provided to our passenger trains are often labelled "subsidies." Imagine what a trans-Canada flight would cost if you had to pay for air traffic control, airport security and oil subsidies.
Two reports by rail consultant Greg Gormick, one prepared for me as Thunder Bay-Superior North MP, compared VIA with the publicly owned Amtrak (Wedding Band of Confederation, and a 2015 report for Transport Action Ontario).
Gormick shows clearly how increased public modernization investments boosted Amtrak's service nationwide, increased ridership, cut operating costs and increased revenues.
Gormick also compared VIA's Canadian with Amtrak's Empire Builder, which links Chicago, Seattle and Portland, Ore. (similarly, a vast distance with scattered populations). Modernized and operating daily, for roughly the same costs as the Canadian, the Empire Builder delivers triple the frequency and attracts five times as many passengers. VIA's Canadian uses antiquated 1950s equipment, runs only three times weekly in the summer and twice weekly the rest of the year. The Mulroney government foolishly ended the spectacular and popular Lake Superior North Shore route in 1990.
The Canadian urgently requires modernization, and investment in it would generate three to four times the capital cost through economic spin-offs and job creation. The operating cost reductions would allow a more frequent Canadian, yielding economic, social and environmental dividends for decades to come. The other desperate national problem is that the privatized CN Rail now gouges VIA customers with exorbitant trackage charges and allows oil trains too long to fit onto sidings to delay VIA's Canadian.
Hopefully, our new Liberal government will recognize the value of investing in the modernization of the Canadian and VIA's other services. The alternative would be to allow the Harper Conservatives to govern from the grave.
The Green Party of Canada is committed to the renewal of VIA. The Canadian is an integral part of our vision, and we call for its retention and modernization to restore this national treasure to its former glory.
Follow HuffPost Canada Blogs on Facebook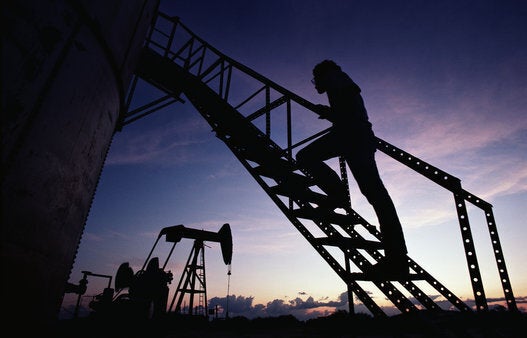 Wage Gains In Canada, By Industry (2015)