The Liberal party has lost another body over its support of Bill C-51 in Parliament.
Victor Andres was the Liberal candidate in the Manitoba riding of Kildonan-St. Paul in the 2011 federal election. Earlier this year he made an unsuccessful bid to be the Liberal candidate once again in the next election, losing the nomination to former NDP cabinet minister MaryAnn Mihychuk.
In a lengthy letter posted to Facebook today, he said he could "no longer support" Justin Trudeau after the party voted in favour of the controversial legislation. Bill C-51 has been criticized for lowering the burden of proof needed to declare someone a threat to national security.
"This bill represents an onerous and unnecessary attack on our individual rights and liberties, an opinion which is shared by hundreds of legal scholars, past prime ministers and civil liberty associations throughout our country," he wrote.
Andres said that voting in favour of Bill C-51 (the party has also pledged to amend it if elected to government) was "the equivalent of being blindsided and hit by a speeding car while enjoying lunch at an outdoor patio."
He said he is now "unable to square my own values" with Trudeau's as the party readies for the October election.
Andres isn't the first Liberal to oppose the party's support for the bill.
Canadian Forces veteran David MacLeod quit his candidacy in the Nova Scotia riding of Central Nova over the legislation as well.
"Having opposed oppressive political systems in the name of Canadian democracy, I refuse to support any entity complicit in the creation of a repressive act which assaults Canadian liberty," he said in a letter to Trudeau that was quoted by the Globe.
Trudeau has said his party supported the bill because he didn't want the Conservatives to make "political hay" out of national security issues in the upcoming election.
"We know that, tactically, this government would be perfectly happy if the opposition completely voted against this bill because it fits into their fear narrative and [their desire to] ... bash people on security," he told students at UBC in March.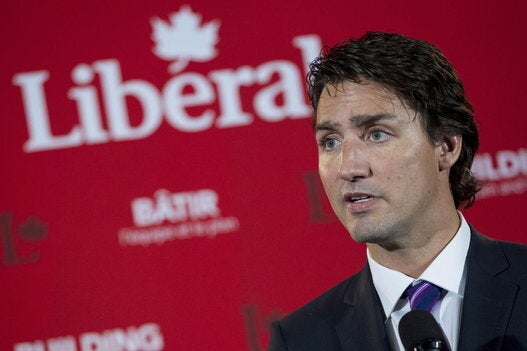 What Liberals Would Change About Bill C-51