An armed robber held up a marijuana dispensary in Victoria, B.C., getting away with drugs and cash, said police.
The suspect walked into the Farmacy on Scott Street on Thursday night and pointed what looked like a hand gun and knife at the store clerk, Const. Michael Russell said in a media release.
He then directed the worker to fill a black garbage bag with drugs and cash, said Russell.
The robber escaped in a tan-coloured Pontiac Torrent — believed to be a 2006 to 2009 model — without licence plates.
He is described as white, 5'8" tall with a tattoo near his right eye.
Victoria police surveillance footage of the suspect's escape, hoping the public can help identify him and his vehicle. (Watch video above.)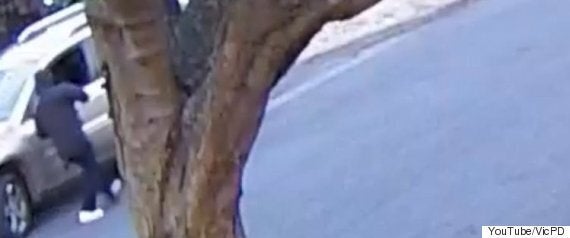 On its website, Farmacy claims to be the largest medical marijuana dispensary in Canada.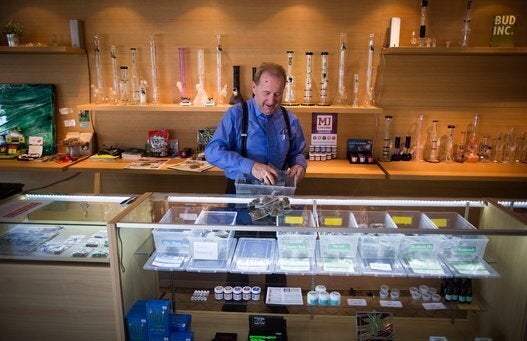 Weeds Glass And Gifts, Vancouver Marijuana Dispensary
Popular in the Community