Photoshop fails are starting to become a daily occurrence in Hollywood, aren't they?
Today's victim is none other than fashion queen, Victoria Beckham. She covers the latest edition of Vogue China, and she looks stunning while doing so. But it's the edgy black-and-white editorial spread inside the glossy that has everyone questioning who was in charge of airbrushing these photos...
The former Spice Girl took to Instagram over the weekend to share a slideshow-style video of images from the May issue, writing, "Loved working on this shoot for @voguechina." Fans seemed to love the images too, until some eagle-eyed users noticed something a little wonky with Victoria's upper thigh in one photograph...
"THE LEG WTFFFFFF NOT NORMAL," one user wrote in regards the first image.
Yes, it seems like the mother-of-four's upper thigh has been Photoshopped so badly that a chunk of her leg is completely gone, leaving a gap between her leg and bottom.
However, Cosmo insists this could be a "blending fail," with "the hem of Victoria's white shirt disappearing into the background." Some are even saying it could have been the lighting in the studio.
And VB fans are quickly coming to her rescue on Instagram, with many saying the fashionista is just wearing white underwear.
"There is no photoshop!! It's the crotch of her underpants. How on earth could we see the continuation of her thigh when she has underpants on? Really!! It isn't possible People!! She'd have to be wearing nothing. People just love to judge, pick faults and criticize," one Instagrammer proclaimed.
And according to HuffPost U.K., a spokesperson for Victoria has also dismissed claims of a Photoshop error, stating that it was "simply the shirt tucked under from behind."
Whatever the case my be (and let's be real, does Victoria Beckham really need Photoshop?), the photos from the shoot are beautiful with Beckham showing her athleticism and boldness, wearing minimal clothing and showing off her wild, untamed locks. In other images, Victoria's hair is pulled back and she dons dewy makeup with oversized button shirts.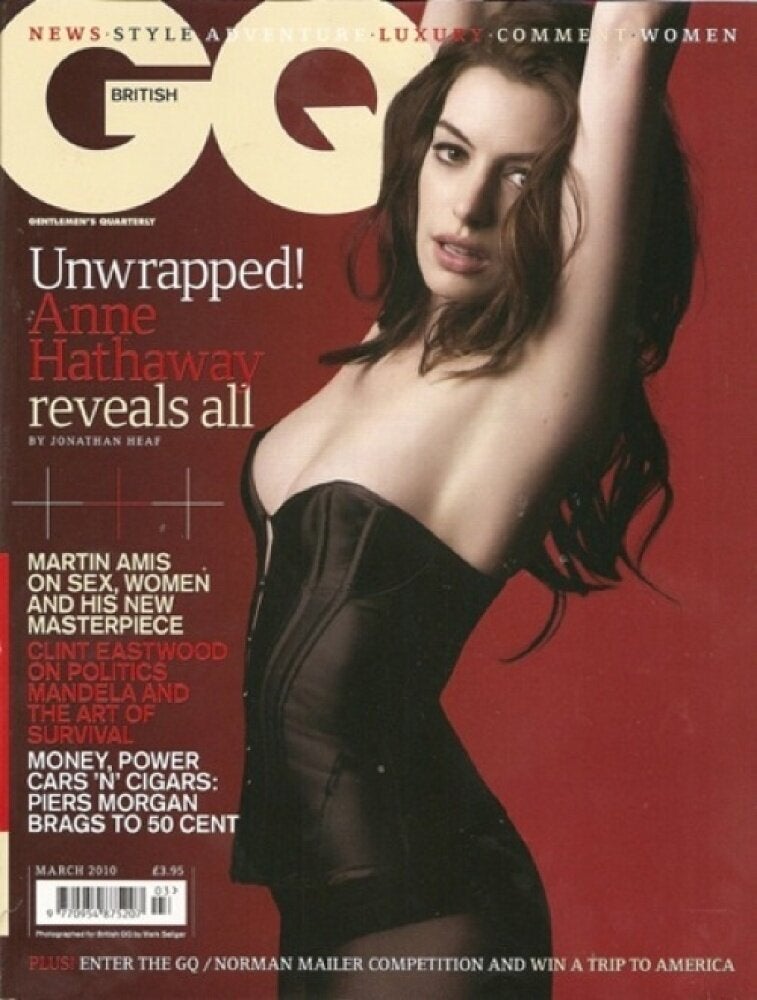 Celebrity Photoshop Fails
Popular in the Community