A huge fire consumed a derelict boat in Victoria, B.C.'s Gorge Waterway on Monday.
According to a report of the incident, Victoria firefighters put out the blaze.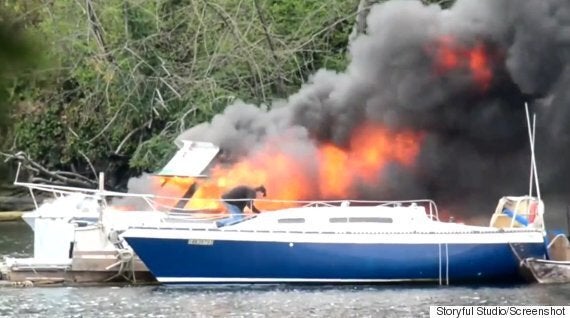 There are conflicting reports about how many people were on board at the time. Chek News reports that two people escaped safely, while Victoria Deputy Fire Chief Dan Atkinson told CFAX 1070 that only one person was on board.
One man was sent to hospital for smoke inhalation.
Atkinson also said that all oil, fuel and contaminants had been taken off the boat. However, the cause of the fire is still unknown.