Grant has been giving a rehearsed speech to audiences at conferences about how "the banks and the government have colluded to financially enslave the people of Canada."
Apparently Grant was added as an "impromptu speaker" at the conference.
Grant's argument is one that has been picking up some steam in recent years on the fringes of Canada's economic debates.
The core of the idea is that Canadian taxpayers are being ripped off by the banks and the government because elected officials are unnecessarily borrowing money from the private banks at commercial interest rates.
Until the 1970s, the government borrowed directly from the Bank of Canada, which is a Crown corporation and issues Canada's currency. But in recent decades, it has been borrowing from private banks instead. Critics say that the government is unnecessarily paying extra in interest rates to cover private banks' profit margins.
Or, as Victoria Grant puts it: "It has become painfully obvious … that we are being defrauded and robbed by the banking system and a complicit government."
Grant is not alone in making this argument.
In an article published last year at the Canadian Centre for Policy Alternatives, George Crowell argued that getting the federal government to borrow directly from the Bank of Canada "would make available tens of billions of dollars that are urgently needed to rebuild our public infrastructure, protect our environment, and strengthen Medicare and other social programs so vital in meeting human needs."
But critics say allowing the government to borrow directly from the BoC would essentially be allowing it to print its own money, whenever and however it likes. If the government were to borrow money at interest rates below inflation, it would cause inflation to skyrocket, critics argue.
Reaction to Grant's video has been mixed. While some online commentators have been impressed by the girls' economic prowess, others have wondered if her father is behind the campaign.
"I'll bet money she didn't write that herself," commenter ianmcphee420 wrote on YouTube.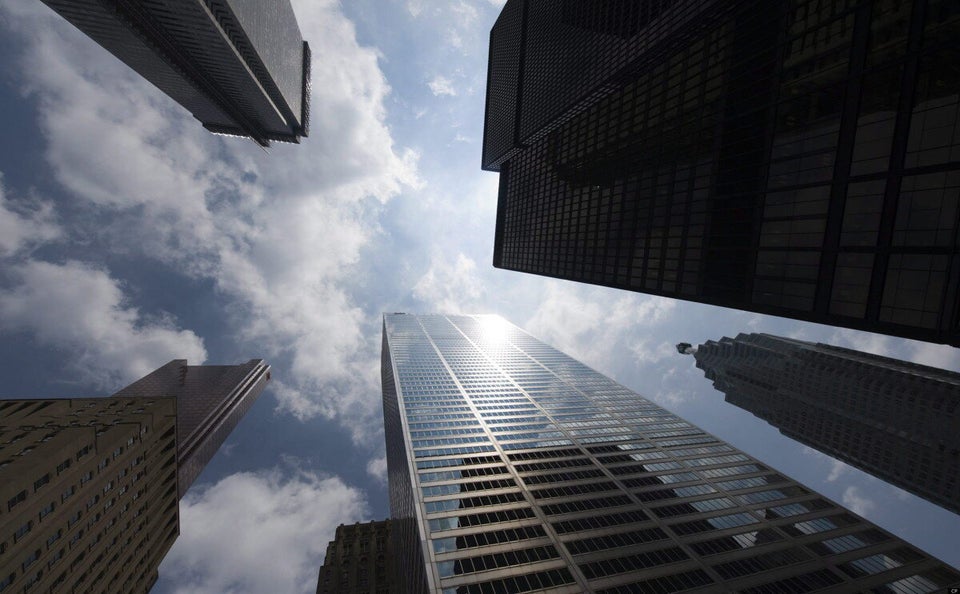 What Canada's Bank CEOs Earned Last Year