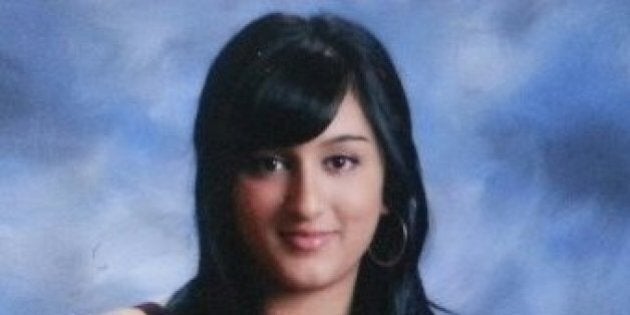 B.C.'s education minister is investigating a Victoria student's taxpayer-funded trip to Finland to write a report on Finnish education.
Anjali Vyas, 19, was paid a total of $16,000 for two B.C. Education contracts in 2012 and 2013, reported BC Confederation of Parent Advisory Councils blogger Janet Steffenhagen.
The first contract to "carry out a study of teacher education in Finland" and the second was "to provide information to the Deans of Faculties of Education," according to a Freedom Of Information release.
"I think this young lady, of course, was passionate about education and I really celebrate her enthusiasm. But this isn't really about her, it's about our procedures," he told the newspaper. "I've spoken with the deputy and we're reviewing our procedures on contracts like this."
Vyas defended her project to CBC News, saying it came out of "much hard work and sacrifice," and not the result of a whim. She adds that she spent a lot of her own money on the report despite the government funding.
"It is simply misleading to say that the $16,000 all went towards funding a teenager's trip to Finland. This was not a vacation. I was working every single day to complete this project," she said in a video statement.
Vyas graduated from Stelly's Secondary in Saanichton and met Rick Davis, superintendent of achievement with B.C. Education, at a wedding soon after, The Vancouver Sun reported. That's where they talked about Vyas's idea to study Finland's education system.
But Jordan Bateman, B.C. director of the Canadian Taxpayers Federation (CTF) and a Huffington Post B.C. blogger, said that doesn't make sense. The federation submitted a Freedom of Information Act request for all documents and emails related to the contract.
On page 11, a document that appears to have been prepared by Davis claims, "Anjali came to the attention of Rick Davis… she was referred by her teacher to him with the expectation that Mr. Davis may be able to narrow in the central questions around teacher education." This was reinforced in an email from Anjali to Rick (page 88): "[Anjali's teacher] Gord mentioned he had talked to you, and that I should get in touch with you [in] regards to my research… I was hoping to meet with you sometime soon and further discuss how this research could benefit not only my own knowledge of educational systems, but more importantly, it could illuminate some new and innovative ideas the BC government could implement."
Bateman cites a UBC professor who notes that Finland is one of the most-studied education systems in the world. "While $16,000 isn't a huge amount of money in a $5.4 billion education budget, the whole thing seems very weird," wrote Bateman.
Fassbender said while the contracts are concerning, the process is "transparent" because all ministry contracts are published each month, reported the Times Colonist.
Like this article? Follow our Facebook page

Or follow us on Twitter