If you've been confused about when it's appropriate to wear an Indigenous-inspired feathered headdress as a fashion statement and you're not, in fact, Indigenous, allow us to finally put the matter to rest: never.
Now, if someone could please pass that message along to Victoria's Secret.
The lingerie giant served up some cultural appropriation once again at the 2017 Victoria's Secret Fashion Show in Shanghai on Monday. One of the show's segments, called "Nomadic Adventures," featured the models walking the runway in Indigenous-inspired headdresses and accessories, and what appeared to be Maasai tribal necklaces.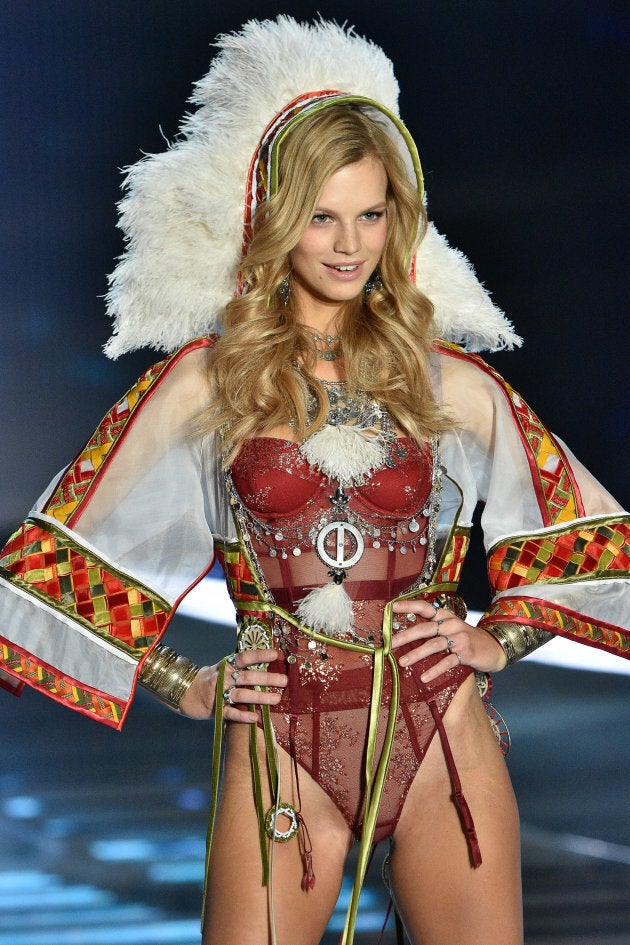 In one instance, model Nadine Leopold wore a feathery headpiece resembling the traditional war bonnet, which is a symbol of respect and bravery in many Indigenous cultures, according to Fashionista. Other looks, such as that worn by model Taylor Hill, incorporated "Navajo-style" beading, weaving styles, turquoise jewelery, and feathers, according to Design Taxi.
And necklaces and robes that seemed to be inspired by the Maasai tribe of Southern Kenya and Northern Tanzania were worn by several models, in particular brown and black models, noted Revelist.
"Victoria's Secret either went for a 'tribal' look without caring what 'tribe' they were referencing, or they deliberately took these elements and stripped them of their cultural meaning. Either way, it's bad," the online magazine said.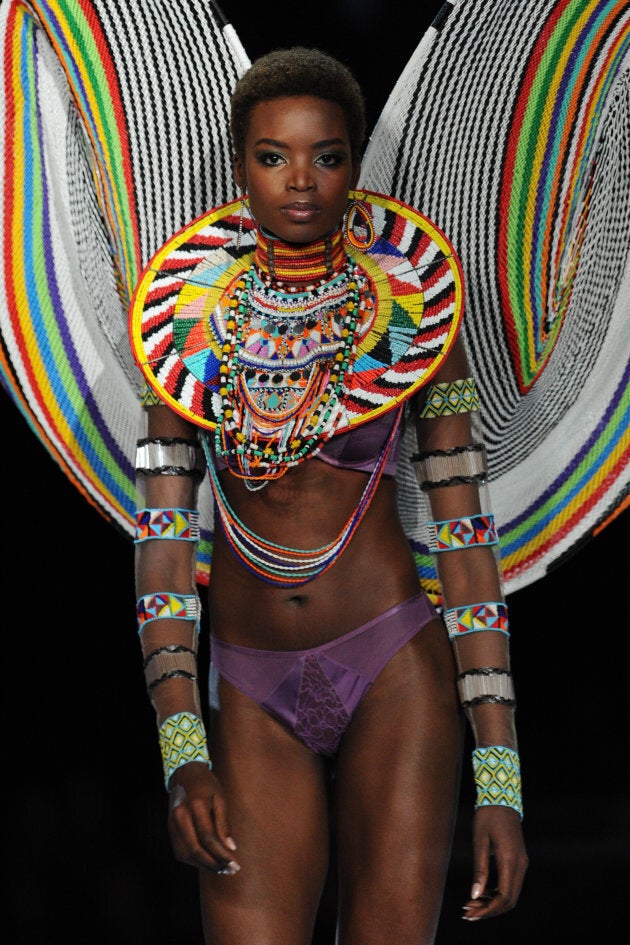 Victoria's Secret has an embarrassing history of cultural appropriation at its yearly runway shows. The 2010 "Wild Things" segment (which featured more models of colour than in other parts of the show) relied heavily on animal prints and tattoos.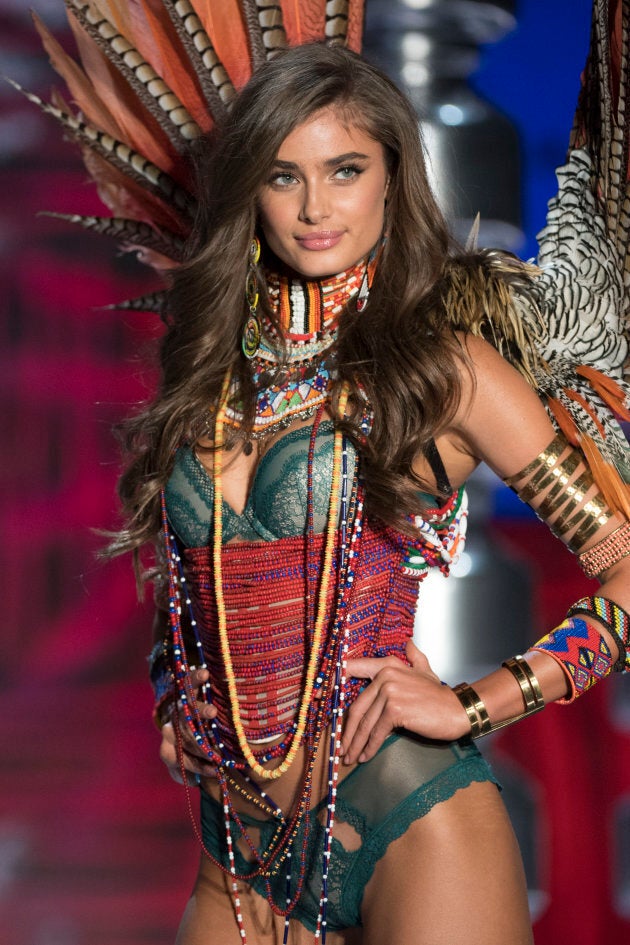 "So now Victoria's secret is totally ok with cultural appropriation. Wow. Ok," one user wrote on Twitter.
"Things confirmed during the VS show: We as a society are not quite over hair chopsticks nor sexy war bonnets apparently! Maybe in 2018?" another wrote.
"Am I missing that the theme was actually cultural appropriation," asked another user.