The parade of 'Angels,' kicks off at 10 p.m.
You can expect to see a whole lot of feathers, sequins, thongs and sexy lingerie strutting up and down the runway for about an hour. There will even be a sighting of the $2.5 Million Fantasy Bra -- worn by Brazilian model Alessandra Ambrosio.
Performers for tonight's show include Rihanna (who will no doubt perform her top hits) and Canada's very own Justin Bieber.
Don't have time to tune into the telecast? Here's a sneak peek of the sexiness you can expect.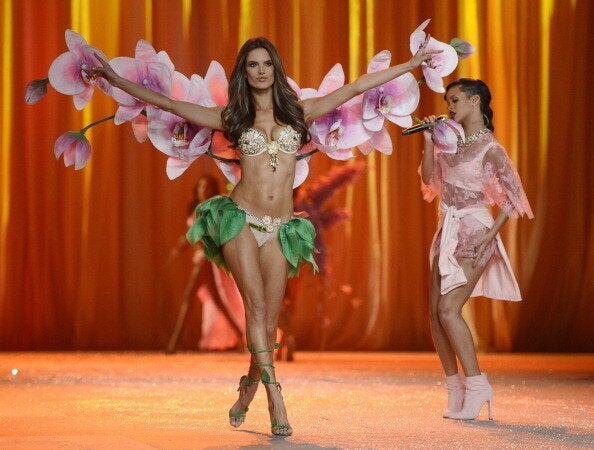 Victorias Secret Fashion Show 2012