Some call the Victoria's Secret Fashion Show the greatest show on Earth and we happen to agree: it's one of the biggest fashion events of the year and features the world's top supermodels and biggest hit makers. What more could you want?!
On Wednesday, the lingerie giant held its annual show in Paris, enlisting 54 stunning models (including BFFs Kendall Jenner and Gigi Hadid, as well as rookie Bella Hadid) to strut their stuff on the runway. Musical performances by Bella's ex The Weeknd (awkward!), Lady Gaga and Bruno Mars just added to the excitement.
And while the show doesn't air until Dec. 5 on CBS (Global in Canada), here's a sneak peek at every single look from this year's magnificent show.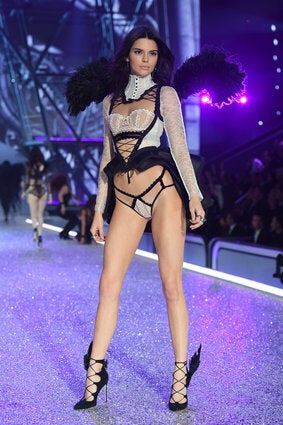 Victoria's Secret Fashion Show 2016