A new video that allegedly shows Johnny Depp fighting with his estranged wife Amber Heard has emerged online.
The video allegedly shows the "Pirates of the Caribbean" star kicking cupboards, slamming doors, throwing a wine bottle and a glass in a kitchen and yelling at Heard.
The footage also allegedly shows Depp repeatedly shouting "Motherf***er."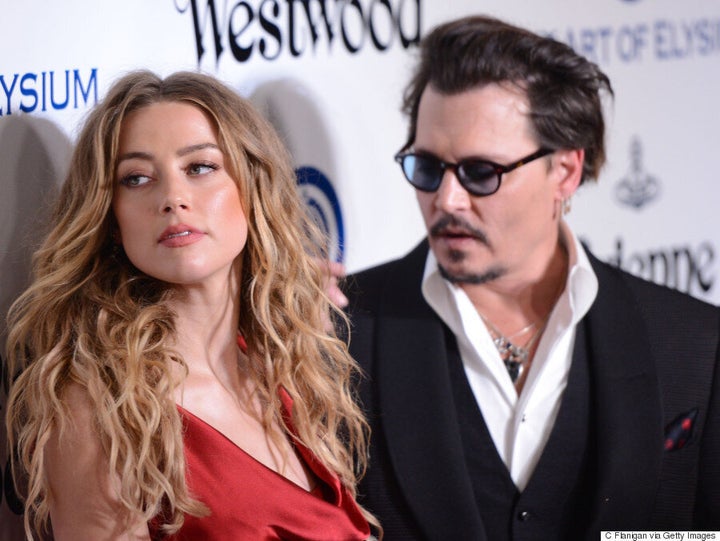 Heard is seen asking, "What happened? Nothing happened this morning, you know that?" as Depp continues to swear and kick doors. "I just woke up and you were so sweet and nice, we were not even fighting this morning. All I said was sorry."
Later on, Depp can also be heard saying, "You want to see crazy? I'll give you crazy." He then pours a glass of wine and says, "Here's me, all your crazy," to which Heard responds by asking, "Did you drink all that this morning?" referring to the near empty bottle of wine.
The video was apparently shot without the 53-year-old actor's knowledge or consent. The footage shows him spotting the camera and appearing to grab it, saying, "Oh you got this going? Oh, really," before the video suddenly ends.
Sources close to Depp told TMZ that the video was, "heavily edited."
"I am not responsible for the release of the video. It was not what I wanted and I am doing what I can to force the media to take it off the internet," she said in a statement to E! News. "I underestimated the toll that this difficult few months have taken on me, emotionally and physically, and the efforts made by the media to intimidate and discredit me."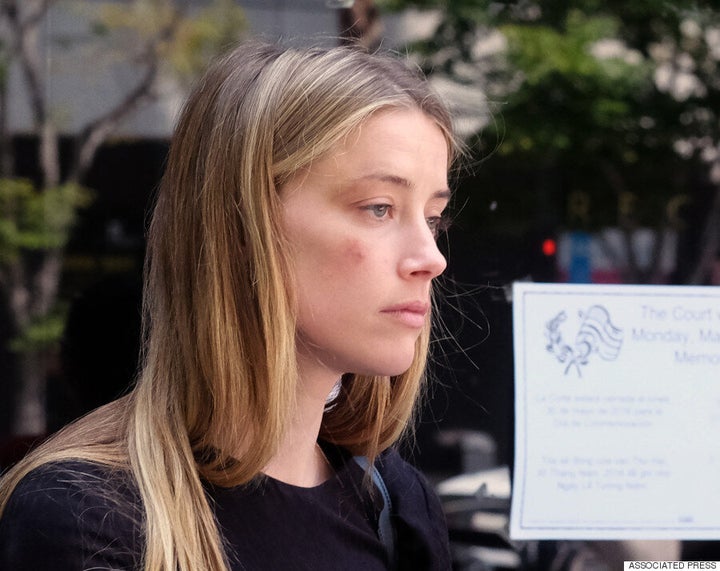 Amber Heard leaves Los Angeles Superior Court court on Friday, May 27, 2016, after giving a sworn declaration that her husband Johnny Depp threw her cellphone at her during a fight Saturday, striking her cheek and eye. (AP Photo/Richard Vogel)
"It is for that reason, and my desire to make the healthiest choice for myself, and hopefully for Johnny, that I am attempting to resolve this matter in the most private way possible."
According to TMZ, both Heard's and Depp's lawyers are working on a settlement.
Popular in the Community