The filming of "Suicide Squad" has turned parts of downtown Toronto into Gotham City.
The scene was surreal on Monday night, when onlookers captured video of the Batmobile chasing the Joker down Yonge Street.
"Suicide Squad" tells the story of a task force of supervillains who carry out dangerous missions in order to commute their prison sentences.
It's expected to be a cornerstone film of the DC Comics cinematic universe, which also includes movies such as "Man of Steel" and "Batman v. Superman: Dawn of Justice."
Social media has lit up with photos from the set. One of the standouts has been the Joker's garish, chrome-wrapped car.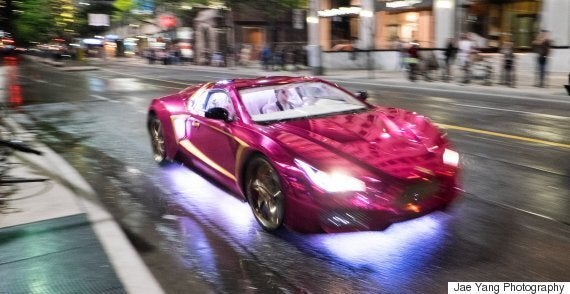 Here's Jared Leto, who plays the Joker.